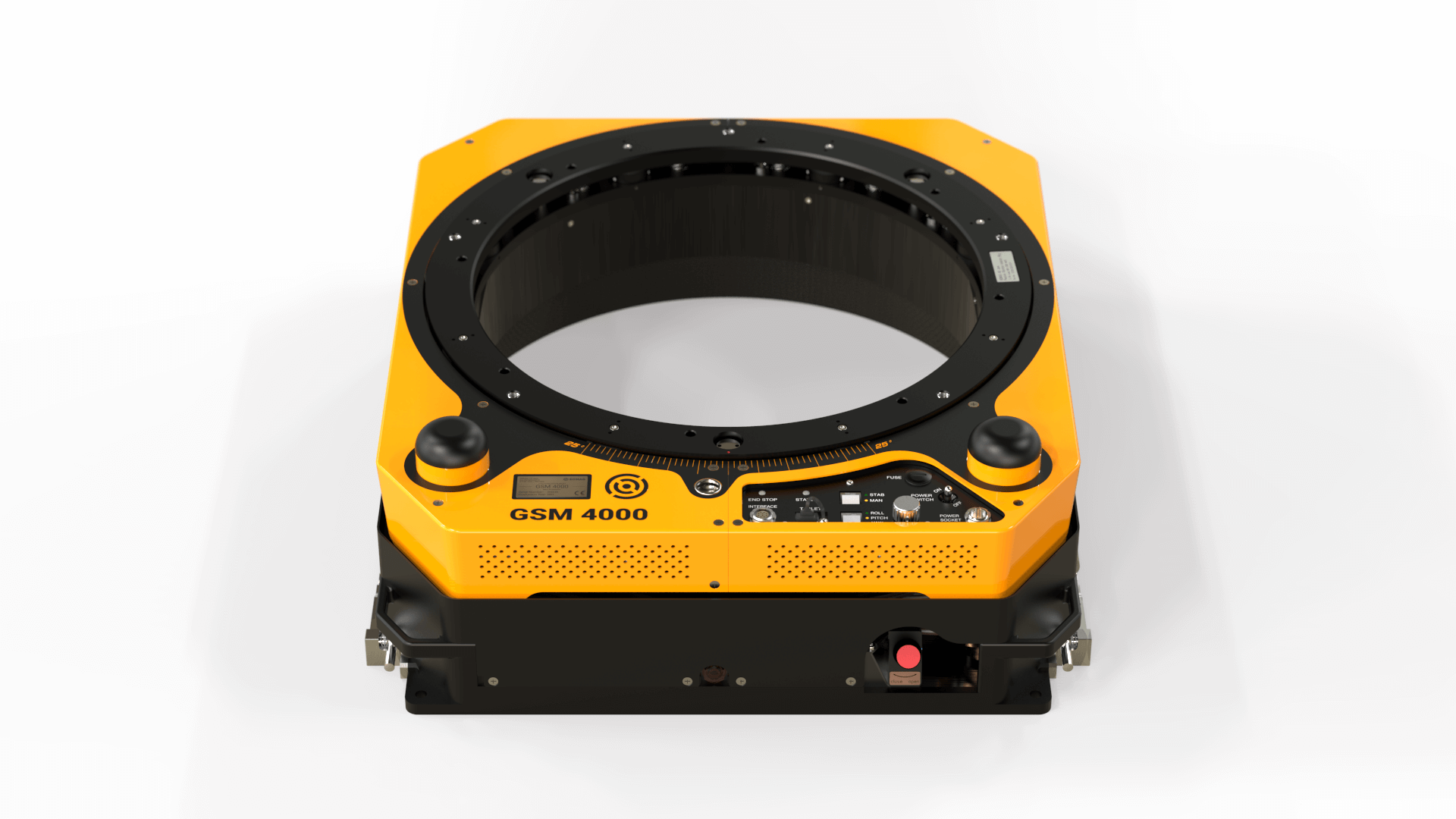 New GSM 4000 feature
Aux Port interface now available for the GSM 4000
We would like to draw your attention to a technical innovation for one of our devices. The Aux Port interface is now also available for our GSM 4000. All our airborne as well as all marine and land Mounts offer this feature now.
To use the Aux Port the optional software feature "Aux Port" is required. This feature can be ordered directly with a new GSM 4000 or it can be activated after the purchase of the unit. With every delivered Mount we provide the SOMAG Mount Control App. Under the tab Settings (Settings 2) you will find the Aux Port Config panel, necessary settings can be adjusted there. The used IMU can be selected in the combo box and activated via the Apply button.
You have an older Mount and want to upgrade the interface? No problem! Get in touch and we will find a solution together.
The Aux Port offers various advantages:
You have the possibility to connect two devices with your Mount, by using a y-cable. You can link an IMU and a Flight Management System (FMS) at the same time. This can be useful if your current FMS does not pass the IMU data directly to the Mount or if the Mount gimbal data need to be stored in real-time within the IMU.
If you do not have an FMS or 3rd party navigation system, you can connect your IMU directly to the Mount via the Aux Port interface. The IMU data improves the stabilization performance of the Mount in terms of leveling and especially heading.
An additional advantage of the IMU data coming via the AUX port is that the Mount automatically detects when a curve is entered during flight and switches the drift compensation into "freeze" mode until the curve is finished. This avoids the need to manually switch off the drift before flying a curve and switch it on again manually afterwards.
The following IMUs are currently supported:
Applanix POS AVX 210
SBG Ellipse, Ekinox and Apogee Series / Model E, N, D, U
Novatel OEM719, OEM729, OEM7500, OEM7600, OEM7700, OEM7720, PwrPak7, SPAN CPT7, SMART7-S
Advanced Navigation Spatial FOG
The communication between the IMU and the Mount is based on a defined port setting and determined commands which are listed in the SOMAG Mount Control App manual. If you want to use an IMU that is not listed here, just contact us. The integration of further IMUs is possible at any time.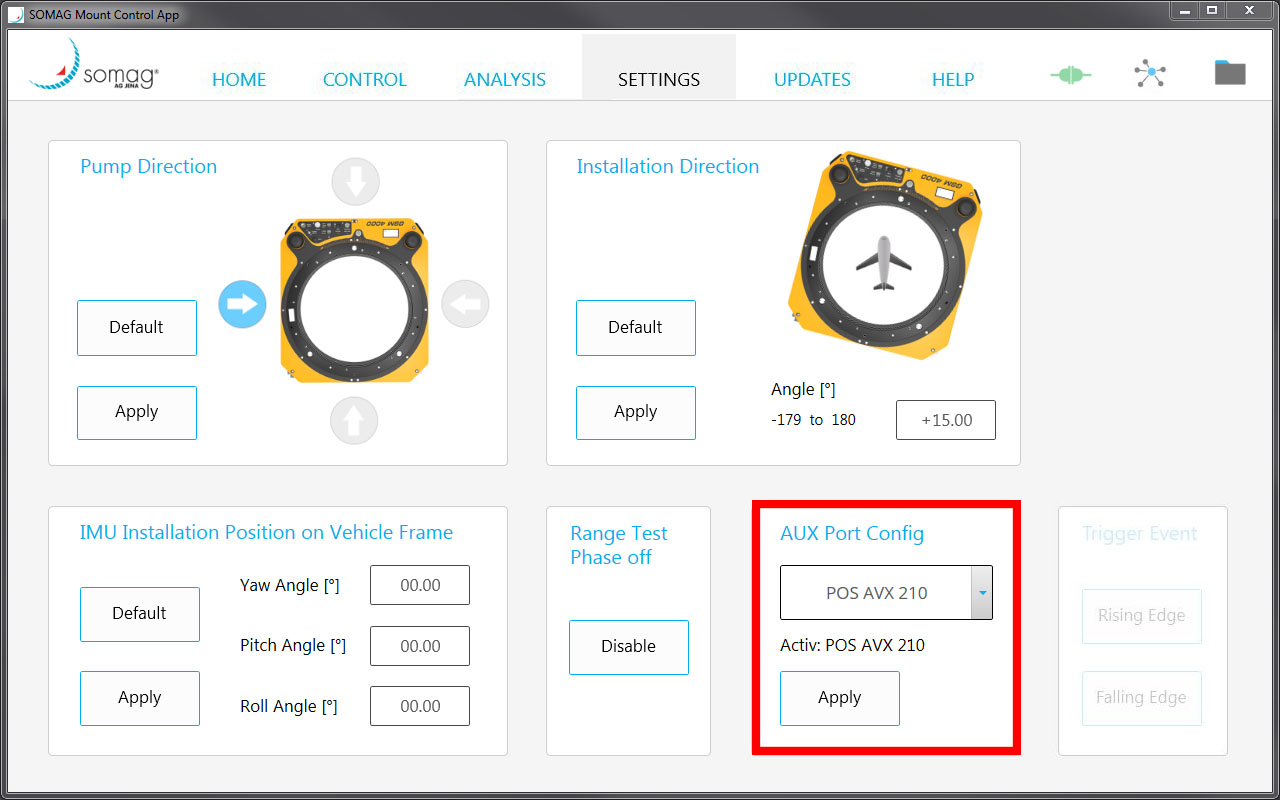 Newsletter
Subscribe today!
Keep yourself informed about SOMAG and the latest Gyro Mount technology.
We will send you regular information about:
exhibitions and event invitations
new products, services and videos
latest application examples, projects and partnerships