Providing fast and competent support for our customers has always been an integral part of our corporate philosophy. Because this is what makes us stand out as a reliable partner. Downtimes are extremely critical – they cost money, customer projects cannot be completed on time. We support you in getting your equipment back into operation as quickly as possible. Our ambition is to provide you with feedback on your request within 24 hours. We all know that things do not always run smoothly. In case of failure or technical questions we are your strong and reliable partner and assist you when it is needed most.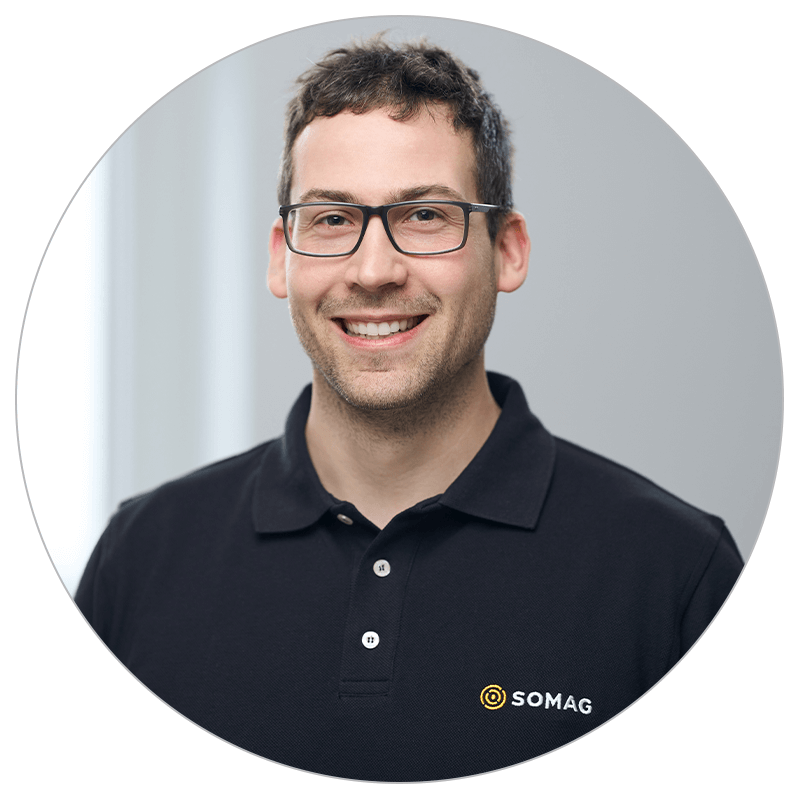 Johannes Dreyer
Support Manager

Technical Support
Phone: +49 3641 633 68 17
E-Mail: j.dreyer@somag-ag.de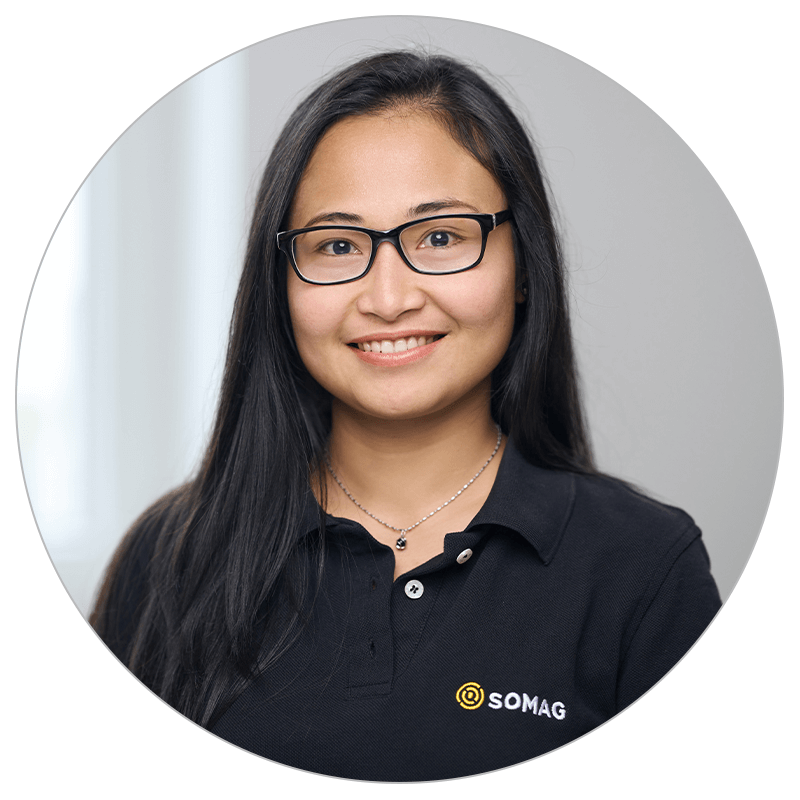 Sofirah Roth
Application Engineer

Quotations and Logistics
Phone: +49 3641 633 68 10
E-Mail: s.roth@somag-ag.de
Frequently Asked Questions
What should I do if I notice a problem with the Mount?
First of all, you should check the following points:
Has anything changed in the configuration since the last use?
Are the settings of the Mount (SOMAG Mount Control App) correct?
Are the settings of the FMS, IMU, etc. correct?
Are all associated cables functional and correctly connected?
Perform a restart of the Mount and the associated configuration
If the problem persists, please contact our support.
What to do if I need to restart the Mount during the flight / in motion?
Restart the Mount on a steady straight flight line (switch off, lower, switch on) and continue the measuring flight after the Mount has been initialized.
For land applications, initialize the Mount when the vehicle is stationary.
For marine applications, initialize the Mount when the boat is moving in a straight line.
What information should my support request contain in order to be answered as quickly as possible?
The more information you provide when opening a support case, the faster the issue can be resolved.
Useful information:
Serial number of the Mount
Photos and videos of the mount and the problem encountered
Description of the problem as detailed as possible (what, when, where, which configuration, etc.)
If possible, perform a self-test of the Mount (SOMAG Mount Control App)
Already performed solution attempts
Flight data
After receiving your support case, our team will try to inform you about the next steps as soon as possible.
How do I submit particularly large data to the technical support?
Please request access to our FTP server or send us your data by using another method (e.g. your own FTP server, other services, etc.).
How frequently is a service recommended?
A service is recommended every two years or every 1000 flight hours. The latter is displayed on the start screen of the SOMAG Mount Control App.
How long do I have to wait for a service appointment?
This depends on how much lead time we have after the appointment request and on the current order situation in our company. Usually it is possible for us to provide an appropriate slot at any time.
What specifically happens when I send my device in for service?
The device is inspected and tested by us (especially with regard to the known error case). Subsequently, we prepare a correspondingly detailed offer which is sent to the customer for confirmation before the work starts.
What costs can I expect for a service?
As a minimum expenditure for basic maintenance (inspection of mechanical, hydraulic and electronic components, check of sensor calibration, software update, cleaning of surfaces and filters, documentation, performance tests, preparation for shipment) 2575.00 € are to be estimated.
In case of failure, further costs will be incurred, but these can only be roughly stated. However, the final cost breakdown is only possible after the inspection at our facilities.
How long will my Mount be at SOMAG?
The repair time is approx. 2-6 weeks after order placement.
How do I ship my Mount correctly?
Everything you need to know for the return is listed on our website. Please note the  Reshipment & Transport Policy below.
How do I receive a declaration of conformity?
The declarations of conformity for all current devices can be downloaded from the respective product pages. The signed original document is provided in printed form with the delivered Mount.
Declarations of conformity for devices that are no longer in production (CSM 130, GSM 3000, SSM series) will be sent to you by e-mail on request.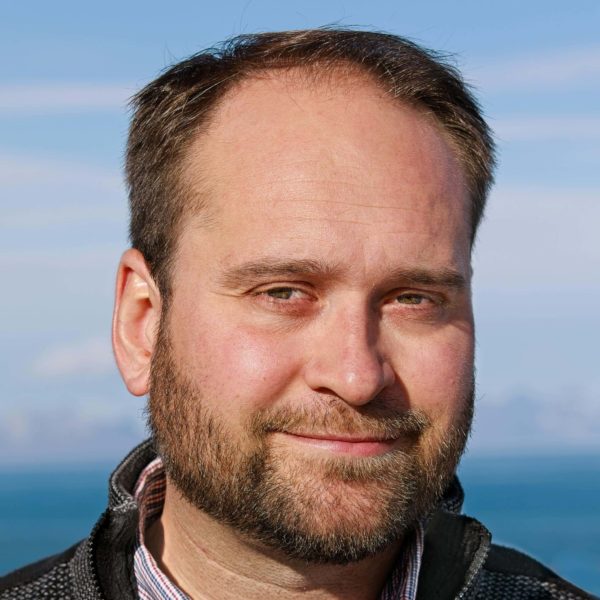 In our understanding a good technical support means good and qualified answers within a decent reaction time. Especially in closer past we can say that SOMAG went beyond this. It feels so comfortable when you know that you can get in touch with the support in a simple way, drop your questions or issues and you can rely on that it will be taken care of by having the support case primarily in focus. All bureaucratic necessities, which are important of course, will be sorted by the way, without making them an delay factor for the support case. For us, dealing with the SOMAG team has a very personal and friendly touch and as a customer we can say that we are feeling well taken care of and respected.
Thomas Risch, Owner of GALG | Global Assistant & Logistic Group
Reshipment and Transport Policy
For maintenance and in case of a damaged device, it is absolutely necessary to contact the manufacturer SOMAG AG Jena to schedule the service of the unit and to get your service ticket/ RMA number. It is essential to support SOMAG AG Jena with the serial number of the device.
Please make sure that your device is in the lowest position before placing it inside the transportation case (not necessary for all devices). Further information is shown in the manual of the unit.
It is absolutely important to use only the original transportation case for shipping and/or transport of the device. Using any other transportation housings or boxes will void the warranty. It is recommended to mark the package with "Shockwatch" sensors, "Handle with care!", "Keep upright", "This way up" and "Tip'N Tell" labels. The following pictures show as an example the use of the shipping labels and sensors on the transportation box.

If the total weight of your shipment is over 20 kg, it is recommended to strap the transportation case on a palette. This will help the shipping company to handle the package properly.
Please email us all the shipping documents and tracking information of the package. This helps us monitor shipment holds, broker requests or customs clearance and minimizes the delay of your shipment.
Please indicate the following shipping address and contact information on all shipping documents:
SOMAG AG Jena
Am Zementwerk 8
07745 Jena
Tel.: +49 3641 633 68 0
Email: info@somag-ag.de


EU and national (within Germany) shipments
All shipments within Germany and EU countries do not require any customs clearance.
The customer is responsible for shipping unless otherwise noted or if previous arrangements have been made. All shipments must be delivered to our door. The following Incoterms standard needs to be used: DDP.


International shipments
All shipments to Germany from non-EU countries require customs clearance. An improperly declared shipment may result in significant delays and/or additional handling fees.
The following Incoterms standard needs to be used for international shipments: DAP Jena, Germany
A commercial invoice is required for all international shipments, as proper processing of the customs procedure is not possible without one. The commercial invoice must contain the following information:

1) Please describe your shipment properly. Make sure that the name of the Mount, its purpose and the serial number of the device are explicitly noted on the description of the good (e.g. Gyro Stabilization Mount GSM 4000; SN: 090001).

2) If your shipment contains other parts or accessories besides the Gyro Stabilization Mount (e.g. cables or adapter rings), please do not list these parts on your shipping documentation. Describe the item as "incl. accessory" (e.g. Gyro Stabilization Mount GSM 4000 incl. accessory, SN: 090001). Specify only the main item to ensure a fast and easy customs clearance.

3) Please declare the shipment as "Reshipment for maintenance" or "Reshipment for repair". This allows SOMAG AG Jena to re-import the good without custom duties as the unit will only be imported temporarily. If the unit stays permanently with SOMAG AG Jena do not add the mentioned declaration.

4) Please mark your shipment as "Country of origin: Germany".

5) The following harmonized code needs to be used for all Stabilization Mounts: 8479 8997 (900) – to be used ONLY for SOMAG Gyro Stabilization Mounts.
Please contact us for the specific HS Code referring to other parts or accessories (frames, pcb's, pods, etc.) of your shipment which cannot be declared as "accessory" or that are shipped separately or without a Gyro Stabilization Mount.

6) Please add an adequate merchandise value which is used for customs purposes only. If you are unsure of the value to use on your commercial invoice, please contact us.

Please note: Personal delivery cannot be accepted for an international shipment. The shipment must be delivered via a forwarding agent.