Key Features
Marine Mounts
Ruggedized design / IP 67 compliant for use in harsh maritime environments / dust, salt- and splash water resistant
Maximum Performance in Cold Environments operation down to -30° C possible
High Sensor Compatibility round shape enables compatibility with wide range of sensors
High Stabilization Accuracy SOMAG Marine Mounts reduce the existing movements at the sensor on average 45 times
External Data Import Possible IMU data and NMEA frame input for enhanced stabilization performance
Mount Control App for easy initial setup, diagnosis and feature setting
The SOMAG
Product Line for Marine Applications
The marine product portfolio comprises three different Gyro Stabilization Mounts for different sensor sizes and applications. All devices are designed for operation in harsh weather and water conditions onboard boats, ships, Unmanned/Autonomous Surface Vehicles and buoys. Our products are unique as they are not limited to any particular hardware, because we want you to be as flexible as possible when choosing a camera or scanner for your projects. Our equipment can be combined with a variety of 360°-, thermal imaging, video- and hyperspectral cameras as well as laser scanners or antennas.
OSM 4000
NSM 400
RSM 400
Angular Stabilization Ranges
Pitch – at 0° roll:
Roll – at 0° pitch:
Yaw (Drift):
≤± 12.2° | 14.1° (optional)
≤± 17.4° | 14.1° (optional)
no drift correction
≤± 20.0°
≤± 20.0°
no drift correction
≤± 15.5°
≤± 15.5°
no drift correction
Payload1
300 kg | 250 kg | 200 kg
660 lbs | 550 lbs | 440 lbs
100 kg | 70 kg | 55 kg
220.5 lbs | 154.3 lbs | 121.3 lbs
15 kg | 12.3 kg | 10.5 kg
33.1 lbs | 27.1 lbs | 23.1 lbs
Optional Payload2
25 kg | 22.5 kg | 19 kg
55.1 lbs | 49.6 lbs | 41.9 lbs
Mass
55 kg | 120 lbs
33 kg | 72.5 lbs
6.6 kg | 14.5 lbs
Dimensions / Height3
290 mm | 11.4 in
290 mm | 11.4 in
156.5 mm | 6.2 in
Dimensions / Diameter
Ø665 mm | Ø26.1 in
Ø486 mm | Ø19.1 in
Ø335 mm | Ø13.1 in
Preliminary data, subject to change

1 Possible payload weight depends on lateral acceleration and CoG of payload – see technical specification on product pages
2 Movement reduction in roll and pitch to ≤± 12.5° / Height: 158 mm (6.2 in)
3 Minimum/Maximum height – see technical specification on product pages
Benefits of
Marine Gyro Mounts
Not only in the air but also at sea, pitch and roll movements of boats, ships or USVs caused by the swell present a challenge for data acquisition processes. If sensors are mounted without stabilization, they are exposed to the movements of the vessel, which results in numerous sources of error. For this reason, the SOMAG started developing a range of Gyro Stabilization Mounts specifically for marine applications to precisely stabilize sensors in extremely harsh environments. The two axis gimbals actively counterbalance vessel movements and ensure a drastic motion reduction of the sensor on top.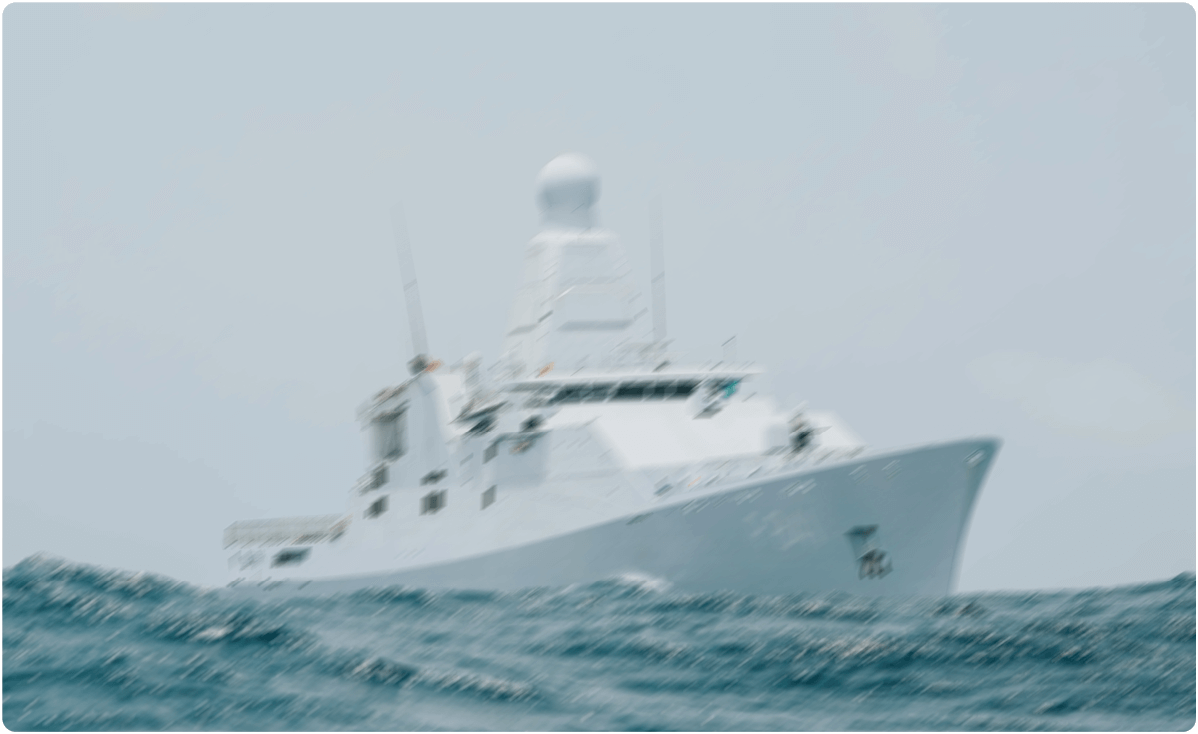 Without Stabilization
Imaging system follows vessel motion caused by swell
Unstable Field of View and decreased data quality
Deterioration of detection, tracking and pointing capabilities of sensor systems
Acquisition of blurred images causes more post-processing issues
Ranging errors for LiDARs because of aircraft pitch movement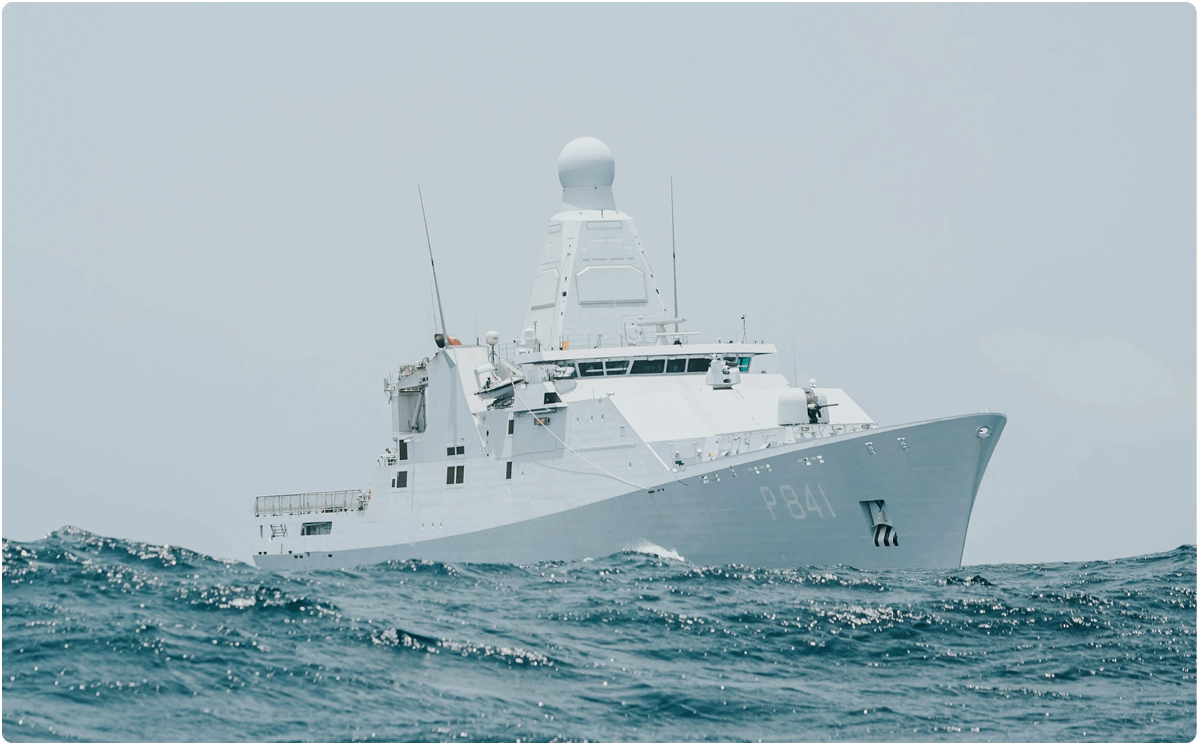 With Stabilization
Pin-sharp images
High quality video recording
Perfectly stabilized Field of View
Enhanced situational awareness
Improved detection and tracking of moving objects even from a distance and in harsh environments
Pitch compensation increases ranging accuracy of LiDARs
Data Comparison
Video footage captured on water
SOMAG Marine Mounts
Stabilization Accuracy (Roll Axis)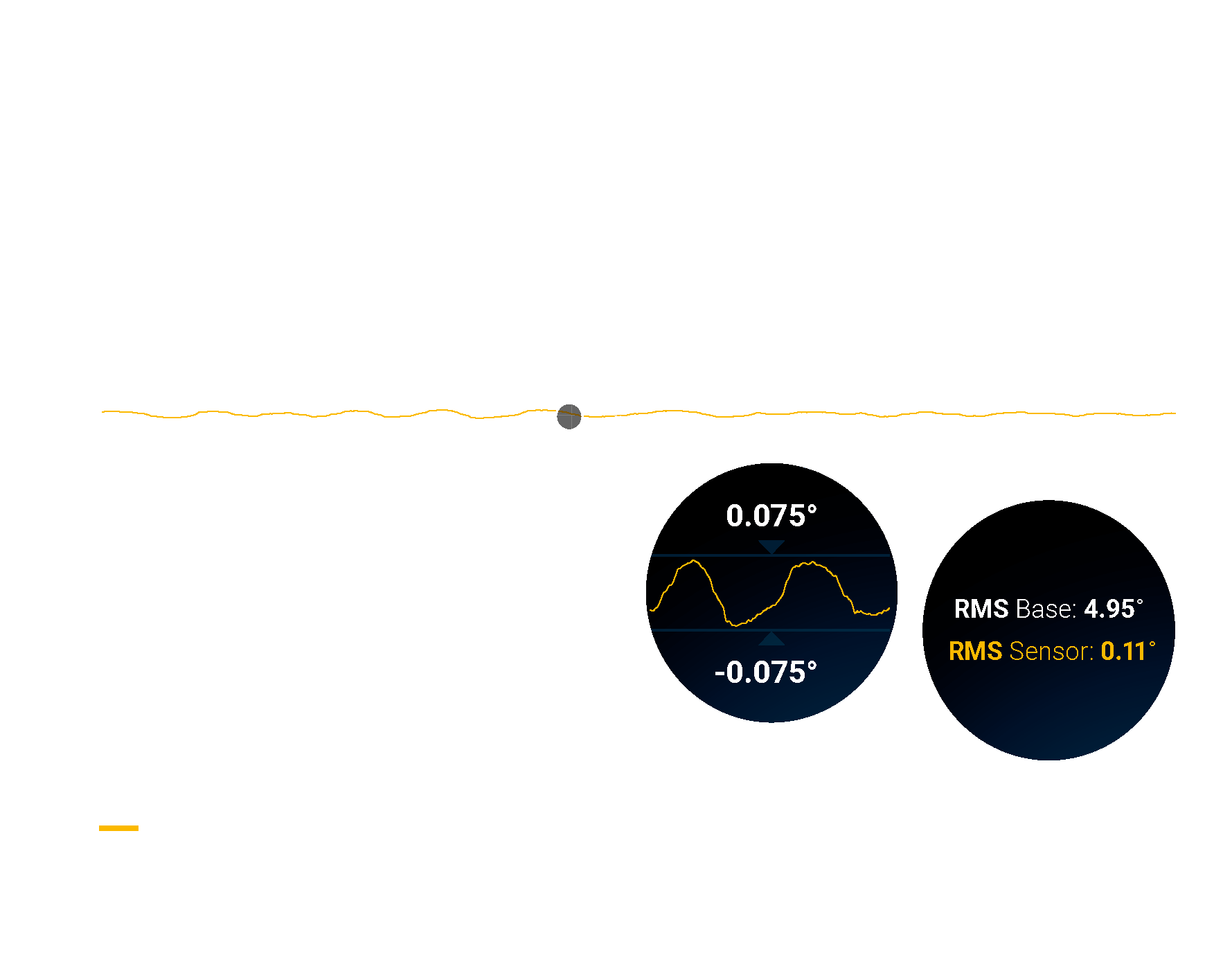 Applications
Sharp images and a stabilized field of view despite high waves and rough weather conditions? The solution is Gyro Stabilization Mounts, developed especially for this purpose. Roll and pitch movements are reliably compensated to keep the sensor system perfectly balanced. Would you like to see in which cases SOMAG Marine Mounts are beneficial? We have compiled a number of examples for you that show the variety of application scenarios for our devices.