Application Examples
GSM 4000
The versatility of the GSM 4000 makes the gimbal the perfect complement for a variety of state-of-the-art sensors such as Vexcel's and Phase One Geospatial's large format aerial camera series, as well as Specim's hyperspectral sensors or Riegl's airborne laser scanning lidar systems. Regardless of which sensor is chosen, the GSM 4000 compensates for aircraft motion and vibration and precisely stabilizes the sensor for significantly improved geospatial data collection and mapping.
GSM 4000 with UltraCams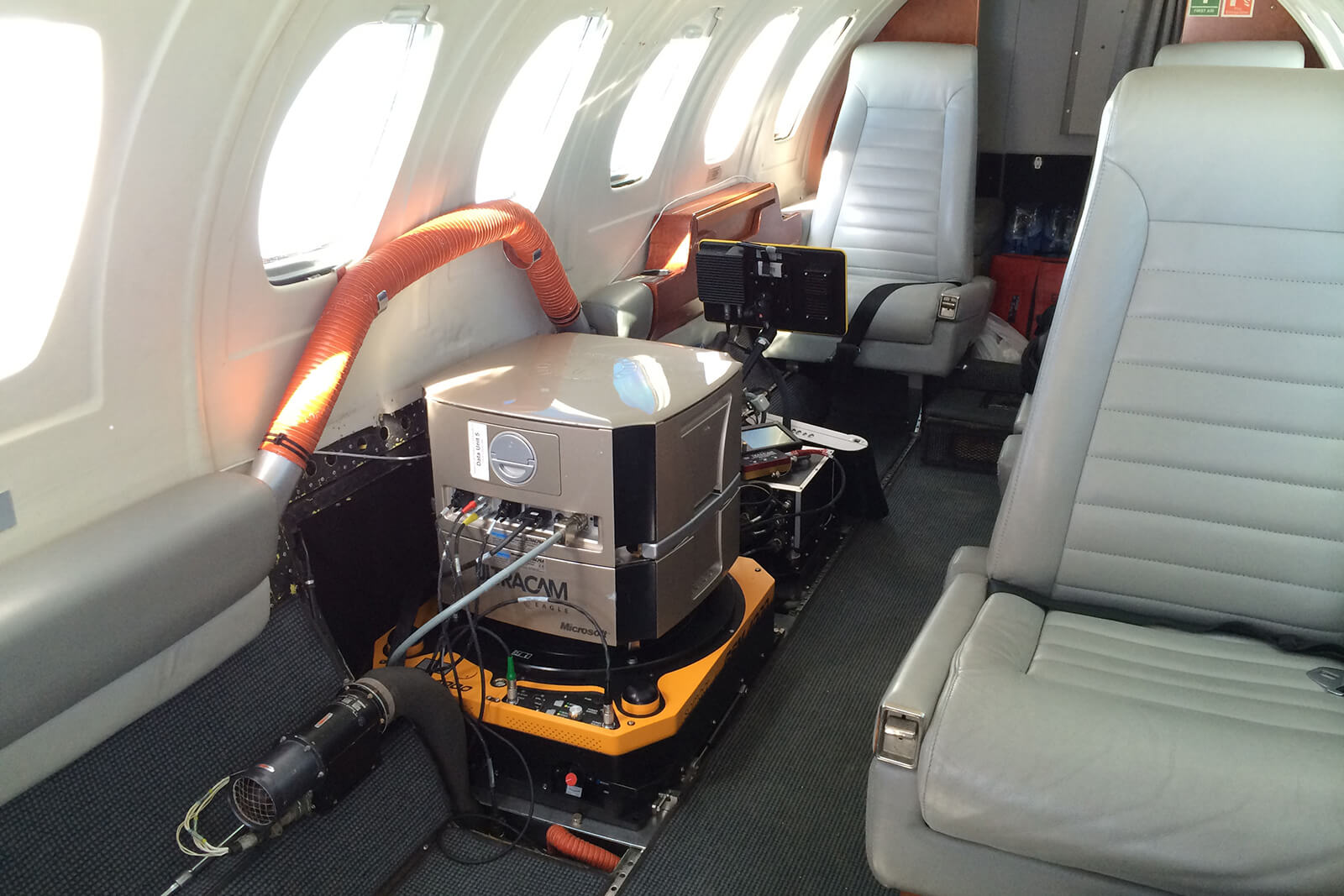 GSM 4000 in DA62 MPP SurveyStar
SOMAG AG Jena's GSM 4000®, the flagship of SOMAG's airborne product line, is part of Diamond Aircraft's brand new DA62 MPP SurveyStar. In the new Special Mission Aircraft, the survey sensors as well as the Gyro Stabilization Mount are integrated into a hatch inside the aircraft cabin replacing the right-hand operator seat. The single-seat operator configuration offers the possibility to integrate larger, more capable sensors and to provide a wider selection of sensor applications that were once limited to larger aircraft platforms only. Possible sensor combinations with SOMAG GSM 4000 within the DA62 MPP SurveyStar:
Vexcel UltraCam Eagle
Vexcel UltraCam Falcon
Vexcel UltraCam Condor
Vexcel UltraCam Osprey
Vexcel UltraCam Osprey 4.1
Specim Aisa FENIX
Riegl VQ-1560i
Riegl VQ- 1560 II

In addition, sensors can also be accommodated in the nose pod of the DA62 MPP. The multi sensor setup allows for simultaneous data acquisition. The new aircraft thus provides a high degree of flexibility for customers, offering strong and modern aerial survey and mapping configurations.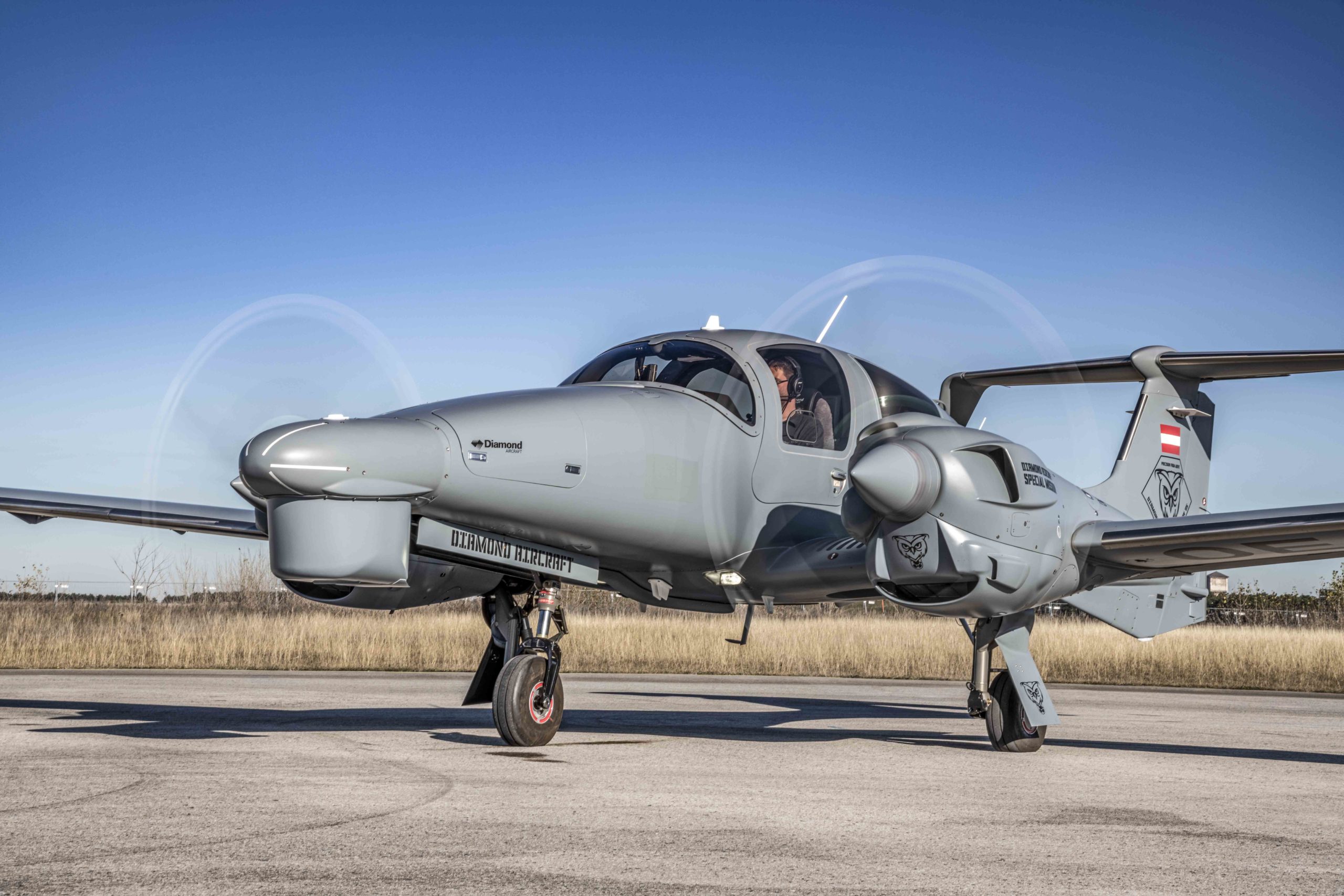 GSM 4000 with Hyperspectral camera
The GSM 4000 is the right choice for hyperspectral sensors like the SPECIM AisaFENIX 1K, which delivers better data when stabilized. The SPECIM AisaFENIX 1K is a hyperspectral camera for remote sensing and other aerial surveys. The sensor provides HSI data in the visible – near infrared VNIR (350 – 1 000 nm) range and in the short-wavelength infrared SWIR (1 000 – 2 500 nm) range. AisaFENIX 1K is ideal for applications such as:
Vegetation health and forest inventory
Environmental monitoring
Fire & Flood risk analyses
Geological and geothermal exploration
Law enforcement and defense applications

The AisaFENIX 1K can be easily installed on our GSM 4000. The gyro stabilization ensures a movement reduction of the sensor and significantly increases the quality of data acquisition. This combination could be found in one of Diamond Aircraft's DA42 MPP Special Mission Aircraft, which is configured as a multi-role aircraft which includes two interchangeable configurations. The 1st configuration contains three SPECIM hyperspectral sensors (Fenix 1K, OWL, Kestrel) to be used for forestry management. All sensors are fully controlled by the IGI Flight Management System. The CCNS-5 Computer Controlled Navigation System is a guidance, positioning and sensor management system for aerial survey missions.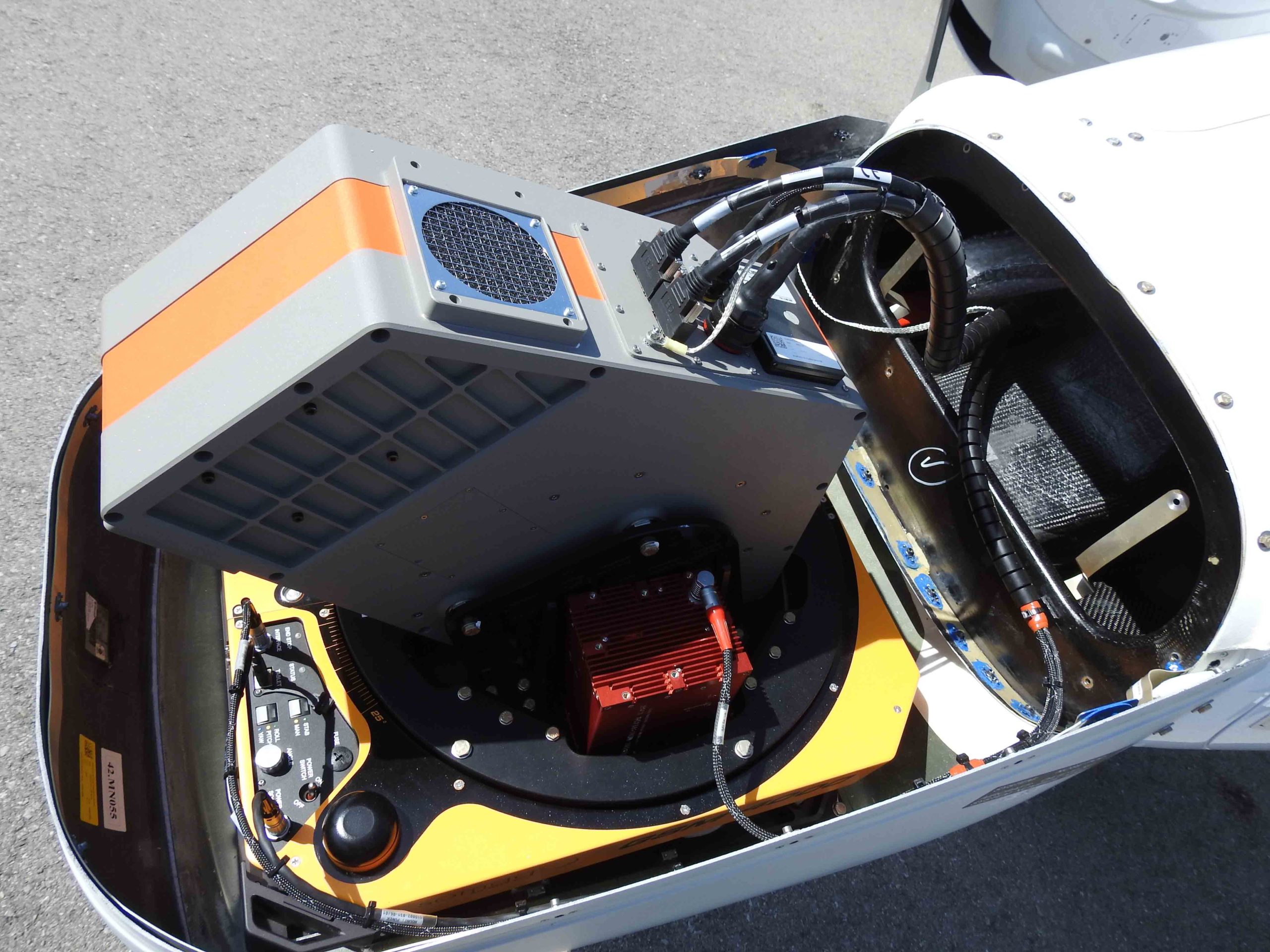 GSM 4000 with LiDAR sensors
The GSM 4000 is compatible with a range of Lidar scanning systems including:
RIEGL VQ-1560 II-S
RIEGL VQ-1560i-DW
RIEGL VQ-1560 II
RIEGL VQ-580 II
RIEGL VQ-480 II
RIEGL VQ-840-G
Teledyne Optech Galaxy and others..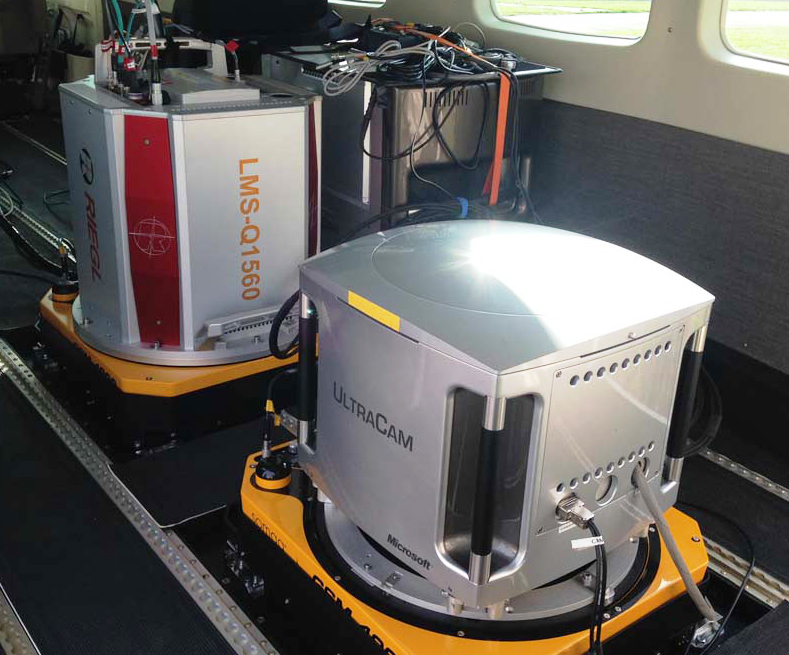 More GSM 4000 lidar and camera application examples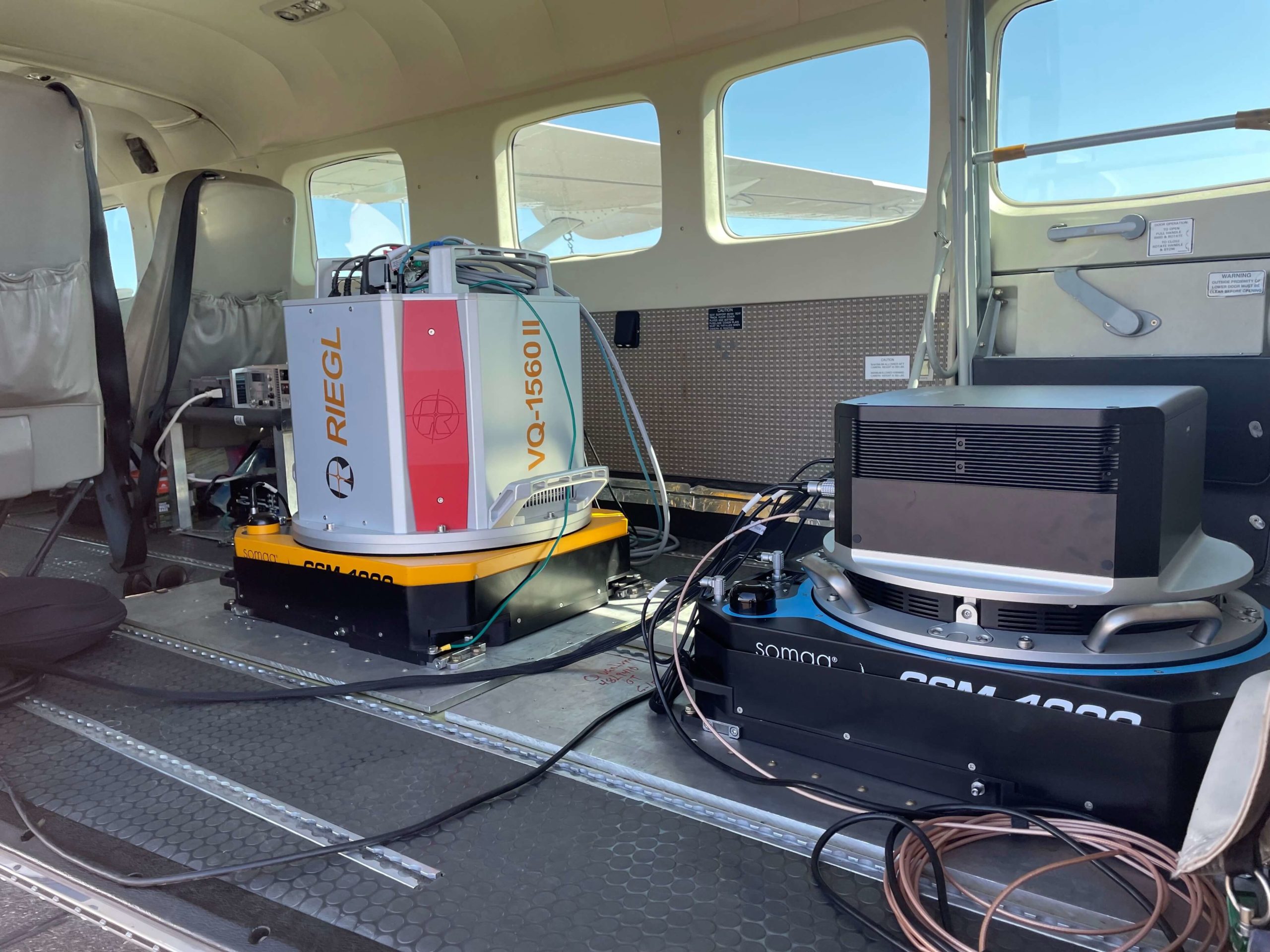 Application Examples
DSM 400
The DSM 400 is suitable for medium and large format aerial cameras and scanners in manned and unmanned aerial vehicles. The three-axis gimbal dynamically stabilizes the sensor system, allowing it to maintain a consistent (nearly perfectly stable) orientation, regardless of the angle of the aircraft. The Stabilization Mount thus helps to improve the quality of aerial images captured with large format cameras such as those from IGI or Phase One Geospatial and other manufacturers.



The IGI Dual-DigiCAM-300 is IGI's large format aerial camera. Based on the DigiCAM, the Dual-DigiCAM features the same high geometric accuracy, broad dynamic range and full metric capabilities at a larger format. Being part of IGI's Modular System Concept, parts of the system can be used in different compatible systems such as DigiTHERM and LiteMapper.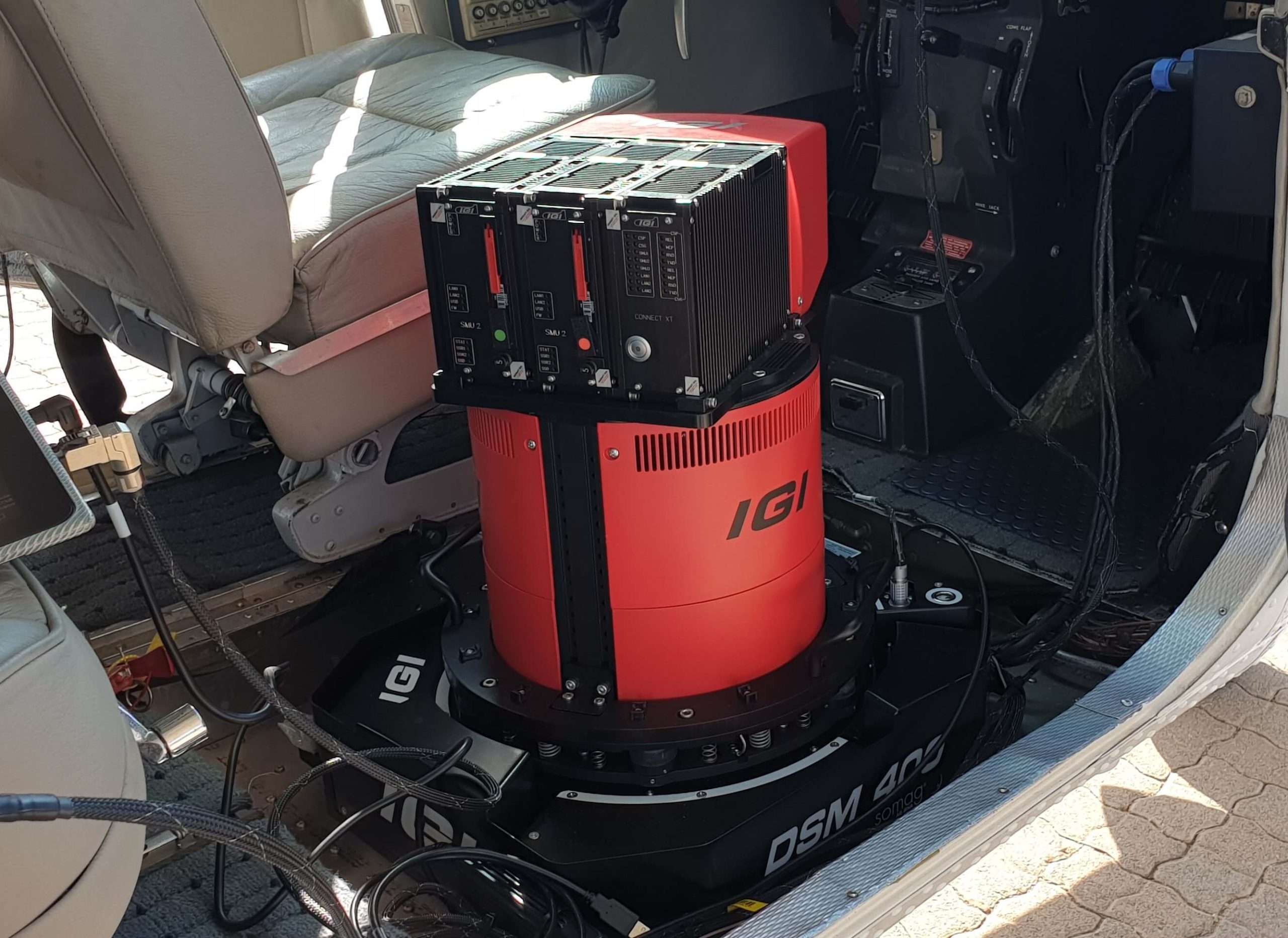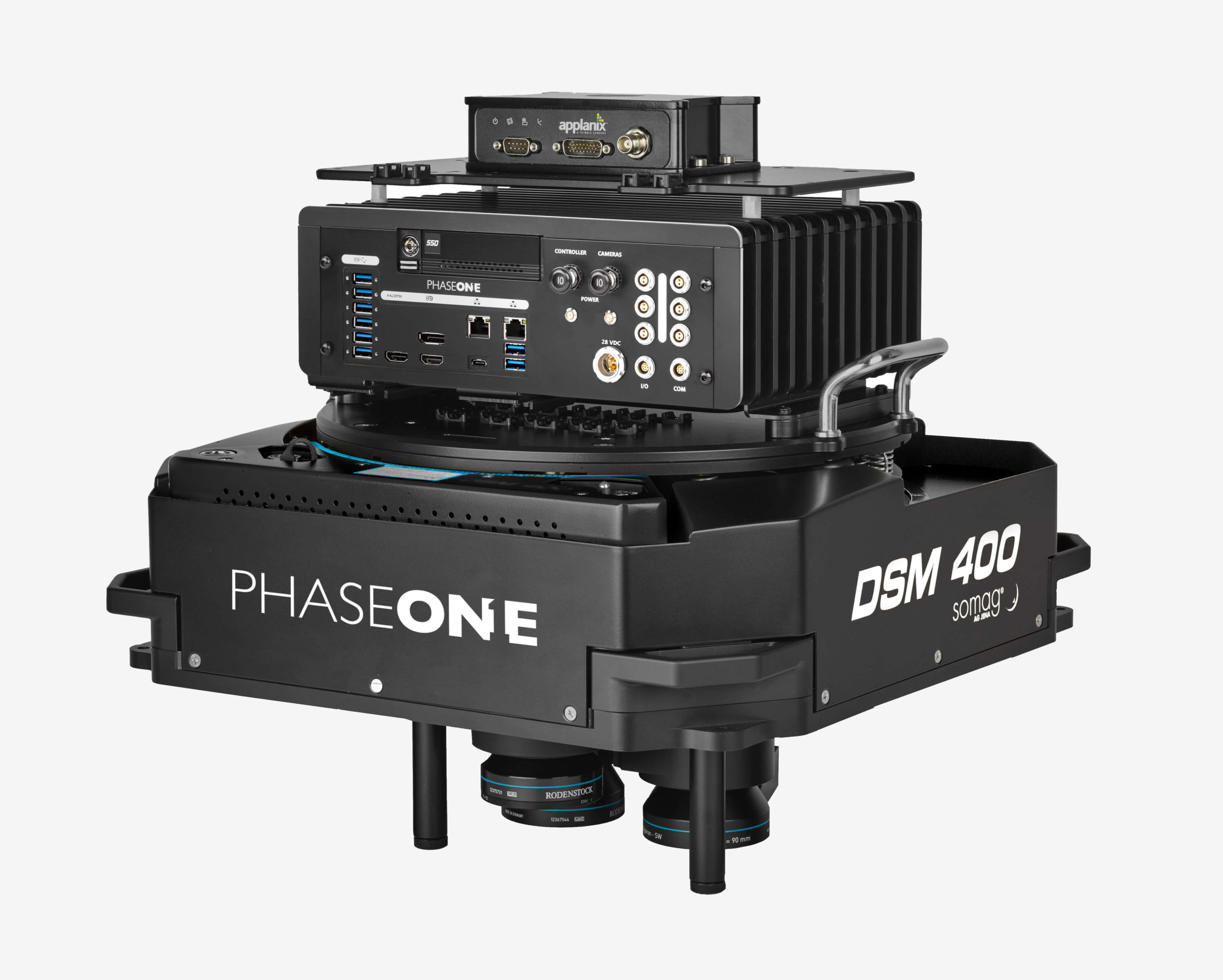 Application Examples
CSM 40
The Gyro Stabilization Mount CSM 40 features a lightweight design and is ideally suited for applications in (ultra-light) aircraft and drones. Its modular design allows adaptation to almost any small-format sensor.