Cost efficient and medium modular gyro stabilizer gain more importance. For this case we proudly present our medium-sized Dynamic Stabilization Mount, a gyro stabilizer for multiple medium format sensors.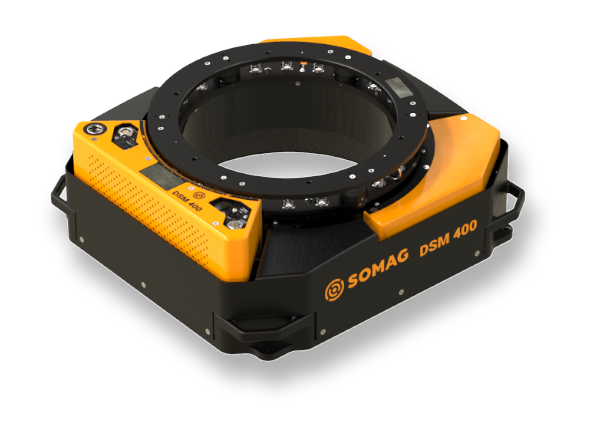 Medium-sized airborne gyro stabilizer designed for multiple medium format cameras and scanners
Passive Vibration Isolation Ring for payloads from 15 – 25 kg
Easy installation and setup suitable for ultralight aircraft and drones
Field-proven electromechanical gimbal system
Featuring a usable mounting space of 270 mm the DSM 400 provides industry-leading stabilization for multiple medium format aerial sensors and scanners up to 35 kg. The electromechanical gimbal system compensates automatically for movements in all three rotational space axes ensuring blur-free exposures.

An easy installation and setup enable an efficient and economic workflow for your imaging data acquisition projects and allow flexible use of the DSM 400 across projects. High-quality materials combined with advanced drive systems create a lightweight Mount that is eminently suitable for use in drones and ultralight aircraft. Save time-consuming post-processing and capture razor-sharp images on the fly.
Limitless combinations with DSM 400
The Mount allows limitless combinations: the Gyro Stabilizer supports the reduction of the angular rate and provides optimal stabilization of lidar systems, hyperspectral cameras and aerial camera systems from an array of manufacturers.

The DSM 400 is complemented by a Passive Vibration Isolation Ring, which dampens the payload from high-frequency vibrations. A choice of 6 different PaVIRs allows a perfectly fitting vibration absorption for your sensor system.
---
Angular Stabilization Ranges
Pitch at 0° Roll:
Roll at 0° Pitch:
Yaw (Drift):
≤± 10.5°
≤± 10.5°
≤± 25.0°
Residual Angular Rate1
≤± 0.5°/s rms
Residual Deviation
without IMU Support1:
with IMU Support1,2:
≤ 0.3° rms
≤ 0.08° rms
Payload3
5…35 kg | 11…77.2 lbs
Mass
14 kg | 30.9 lbs
Dimensions
(Regular Leveling Positions)
Length:
Width:
Height4:
460 mm | 18.1 in
430 mm | 16.9 in
165 mm | 6.5 in
Usable Diameter
Ø270 mm | Ø10.6 in
Operating Temperature
-15 °C … +55 °C | -5 °F…+131 °F
Storage Temperature
-55 °C … +85 °C | -40 °F…+185 °F
Communication Interfaces
RS 232 | USB
Operational Voltage
28 VDC (24…30 VDC)
Average Power Consumption at Operational Voltage
30 W
Peak Power Consumption at Operational Voltage
120 W
Applied Standards
RTCA DO-160-G, EUROCAE-14G, ISO 7137, 2006/42/EC Machinery
Preliminary data, subject to change

1 Vehicle angular motion <10°/s and with typical data acquisition profile frequency spectrum
2 Deviation from perpendicular depends on accuracy of used IMU
3 Minimum payload is based on usage of Passive Vibration Isolation Ring
4 Minimum 131 mm (5.1 in) / Maximum 199 mm
(7.8 in)
Applications
For precise airborne surveying and blur-free images taken from above, they have become indispensable and an established part of the overall equipment: Gyro Stabilization Mounts. Installed into the fuselage of aircrafts, they compensate for its roll, pitch and yaw movements to keep the sensor in a leveled position. Would you like to see how SOMAG customers benefit from their Mounts? We have compiled a series of application examples for you that show the diversity of application scenarios for our devices.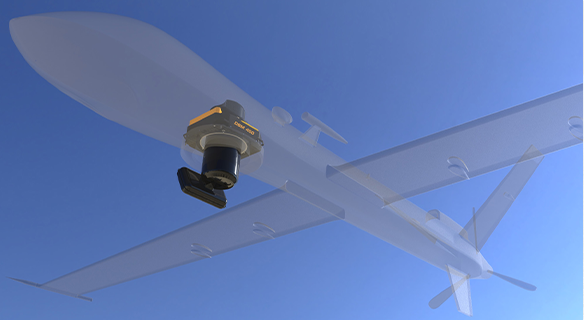 Downloads
Discover all Gyro Stabilization Mounts with their specifications at a glance in our new product catalog. Below you will also find Mount-specific documentation. Do you need other documents? Then do not hesitate to contact us. We will gladly send you manuals on request.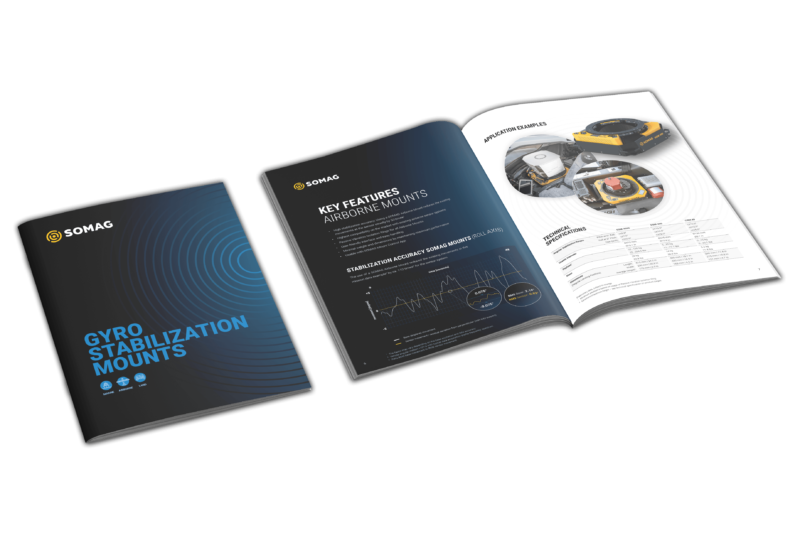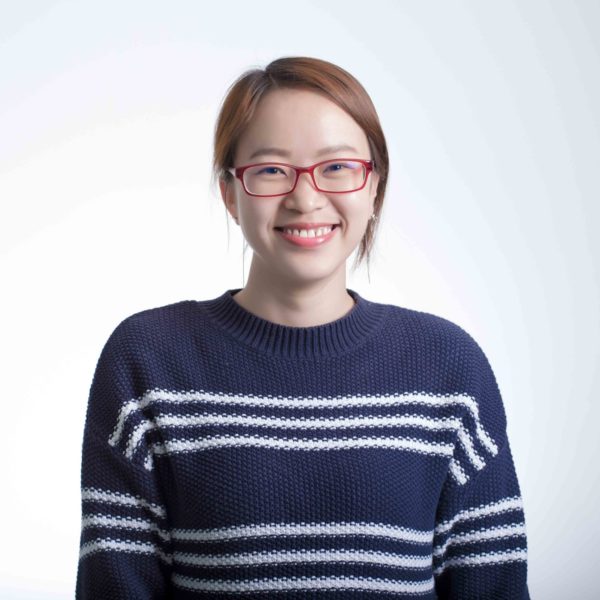 "We integrate the DSM 400 into our systems for various projects such as emergency mapping within large UAVs or for environmental monitoring, geological and geothermal exploration and in helicopters for oblique 3D photography. We chose a DSM 400 because it ensures image overlap and data collection accuracy. We appreciate that SOMAG mounts are extremely durable. My customers have been using the units for more than ten years now."
He Qian, Sales Manager at Stellar Vision Systems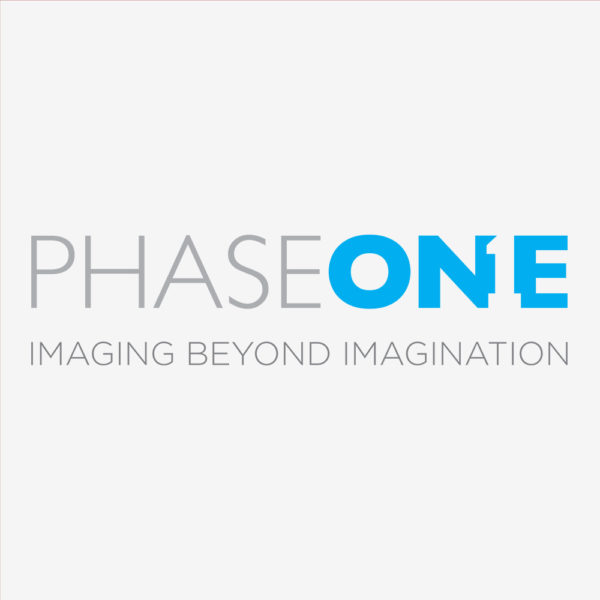 The DSM 400 is robust and has good stabilization performance. It is a very good match for Phase One PAS150 RGB-NIR and PAS 280 systems. Also, the vibration damping ring on the stabilizer is an important contributor to the image quality isolating the camera from the aircraft vibrations.
Oodi Menaker, Phase One Aerial Systems Solutions Product Manager
Mount Control App and Software Features
Mount Control App
For all Gyro Stabilization Mounts, SOMAG provides a self-developed Mount Control App with numerous features. It is your all-in-one tool for managing your Mount. The app is part of the standard scope of delivery of each device and is delivered on a USB stick together with the Mount.
Software Features
SOMAG offers optional Software Features which allow you to customize your Mount individually to your mission requirements. Feature management and settings can conveniently be made in the SOMAG Mount Control App. Get the most out of your stabilization platform and learn more about the optional Software Features.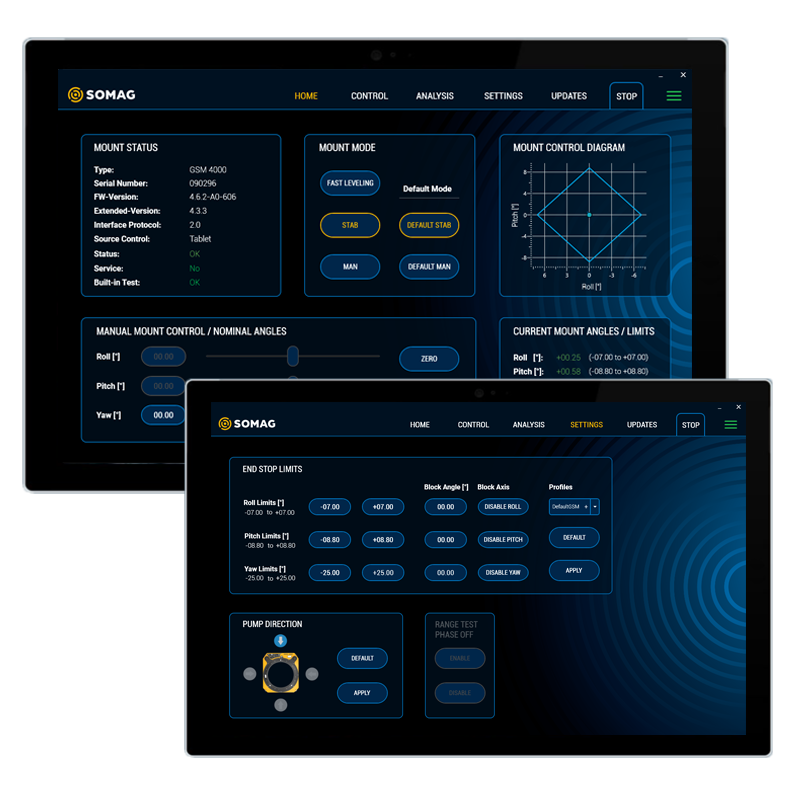 Related Products and Accessories