The Nimble Stabilization Mount 500 is designed to provide the best possible data acquisition and transmission in mobile land applications.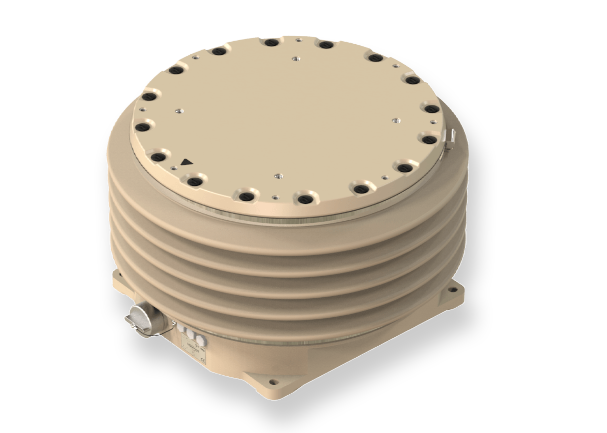 Designed for surveillance sensor stabilization on ground vehicles
Medium-sized Land Gyro Mount between smaller RSM 50 and larger OSM 5000
External data input possible for IMU data or NMEA frames
Timely and efficient decision making thanks to significantly improved data basis
As a result of high-precision motion sensors and a highly potent hydraulic system, the NSM 500 delivers improved data quality and comprehensive situational awareness. The dual-axis gyro stabilization system delivers best-in-class roll and pitch compensation of vehicles while driving over bumpy terrain or roads.
The gimbal is suitable for both commercial applications and demanding military missions. Their success often depends on the quality of the information obtained in operational environments. Improve the quality of information gathered with EO/IR and other imaging systems in mobile applications with SOMAG's mechanical stabilization that is superior to digital stabilization alone.
Seeing is believing
The NSM 500 meets a wide range of application needs from observation and surveillance to reconnaissance and target acquisition. Simply mount the gimbal with a payload up to 100 kg on a vehicle or on a mast located on the vehicle and you are ready to go. The round shape of the NSM 500 is ideally suited for all kinds of sensors, even land borne radar systems can be stabilized – the possibilities are endless.
The stabilizer is designed for 24/7 operation and offers unsurpassed stabilization accuracy of ≤0.3° rms. The NSM 500 is equipped with an Ethernet interface and able to process external data like NMEA frames or IMU data, which improves the residual deviation performance for long term applications.
---
Angular Stabilization Ranges
Pitch at 0° Roll:
Roll at 0° Pitch:
Yaw (Drift):
≤± 20.0°
≤± 20.0°
no drift correction
Residual Deviation
≤0.3° rms
Payload2
100 kg | 70 kg | 55 kg
220.5 lbs | 154.3 lbs | 121.3 lbs
Continuous Torque
125 Nm
Dynamic Peak Torque3
250 Nm
Mass
33 kg | 72.5 lbs
Dimensions
Height:
Diameter:
290 mm | 11.4 in
Ø486 mm | Ø19.1 in
IP Class
IP 67
Operating Temperature
-32 °C … + 55 °C | -25.6 °F…+131 °F
Storage Temperature
-55 °C … + 85 °C | -67 °F…+185 °F
Communication Interfaces
Ethernet | RS422 | RS232
Operational Voltage
24 VDC (24…30 VDC)
Average Power Consumption4 at Operational Voltage
70 W
Peak Power Consumption4 at Operational Voltage
450 W
Applied Standards
IACS E10, DNV GL, 2006/42/EC Machinery
Preliminary data, subject to change

1 Vehicle motion ≤± 18° / 15°/s / 40°/s2 – small periodical lateral accelerations (≤ 0.5 g) acceptable, constant lateral accelerations for more than 1 minute reduce the performance of the Mount (can be compensated by external GPS input)
2 Possible payload weight depends on lateral acceleration and CoG of payload | shown data is based on 0.9 g lateral acceleration and a CoG payload offset to the Mount surface of: 250 mm (9.8 in) | 400 mm (15.7 in) | 500 mm (19.7 in)
3 Maximum duration 90 s at 55 °C surrounding temperature / longer if temperature inside the unit is < 55 °C
4 Horizontal payload CoG offsets are not considered; without wind force and other possible external forces
Applications
Whether on the road or off-road – mobile data collection can be challenging when disturbed by vehicle motions. SOMAG develops and manufactures Gyro Stabilization Mounts for precise stabilization of imaging sensors and other payloads in mobile land applications. Would you like to see in which cases SOMAG Land Mounts are beneficial? We have compiled a number of examples for you that show the variety of application scenarios for our devices.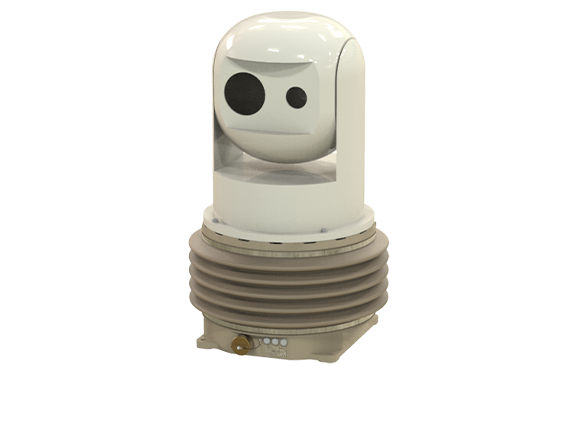 Downloads
Discover all Gyro Stabilization Mounts with their specifications at a glance in our new product catalog. Below you will also find Mount-specific documentation. Do you need other documents? Then do not hesitate to contact us. We will gladly send you manuals on request.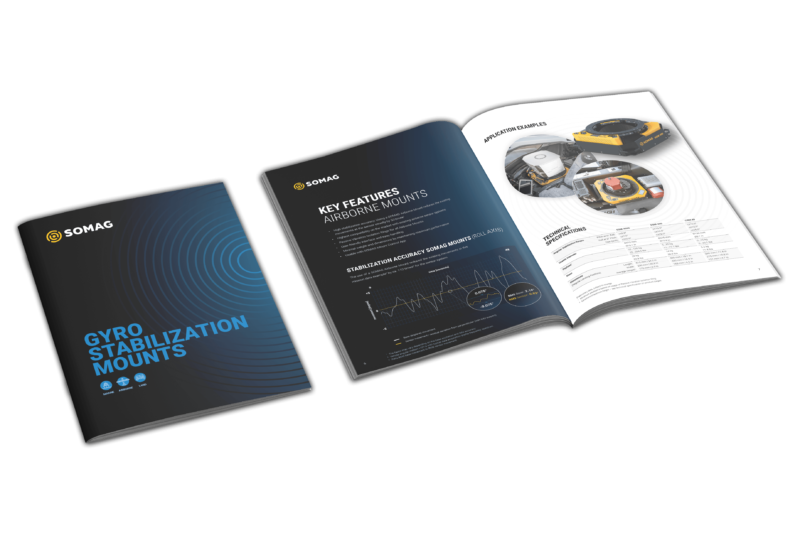 Mount Control App and Sofware Features
Mount Control App
For all Gyro Stabilization Mounts, SOMAG provides a self-developed Mount Control App with numerous features. It is your all-in-one tool for managing your Mount. The app is part of the standard scope of delivery of each device and is delivered on a USB stick together with the Mount.
Software Features
SOMAG offers optional Software Features which allow you to customize your Mount individually to your mission requirements. Feature management and settings can conveniently be made in the SOMAG Mount Control App. Get the most out of your stabilization platform and learn more about the optional Software Features.