SOMAG AG Jena
Company Profile
SOMAG AG Jena is a global specialist for high-precision gimbal systems. The company, consisting of hand-picked experts in the fields of electronics, mechanics and software, focuses since 2004 on the development and manufacture of Gyro Stabilization Mounts for data acquisition and surveillance applications in the air, on land and at sea. The company boasts a global distribution network and a broad customer base in more than 50 countries, including commercial enterprises, government agencies, defense organizations and research institutions. Today, SOMAG  is the world market leader for stabilization platforms in the field of aerial photogrammetry and an OEM supplier for leading sensor manufacturers, but has always maintained its position in the market as an independent supplier. The uniqueness of customer projects and the multitude of different applications drives the SOMAG team to offer customized solutions and to improve performance with each newly developed device. This is why SOMAG Mounts set the pace for gyro stabilization devices worldwide.
SOMAG advantages
you will benefit from
Quality made in Germany
15+ years of market experience
Experience as OEM partner
Customized solutions
Fast and reliable support
Highly compatible devices
The foundation of our business success is our innovative strength and the full satisfaction of our customers with our products and services. We aim to achieve this by always offering and supplying our customers with cutting-edge technology, by fully meeting quality expectations, and by delivering our units on time. All Gyro Mounts are assembled with utmost precision at the headquarters in Jena, Germany.

Since 2007, our products have carried the label "Precision from Jena" and, in order to exchange know-how in this field, we are member of the specialist group of the same name.

We maintain a strict quality control system and strive to continuously improve our quality processes. We are a DIN ISO 9001 certified company and prove our high quality standards in regular inspections by external auditors. Furthermore, we ensure regular testing of our devices, supported by an in-house test bench. Performance, environmental and EMC standards are verified in independent test laboratories.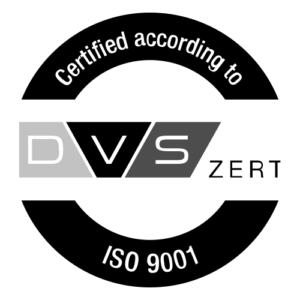 Questions?
We're here to help!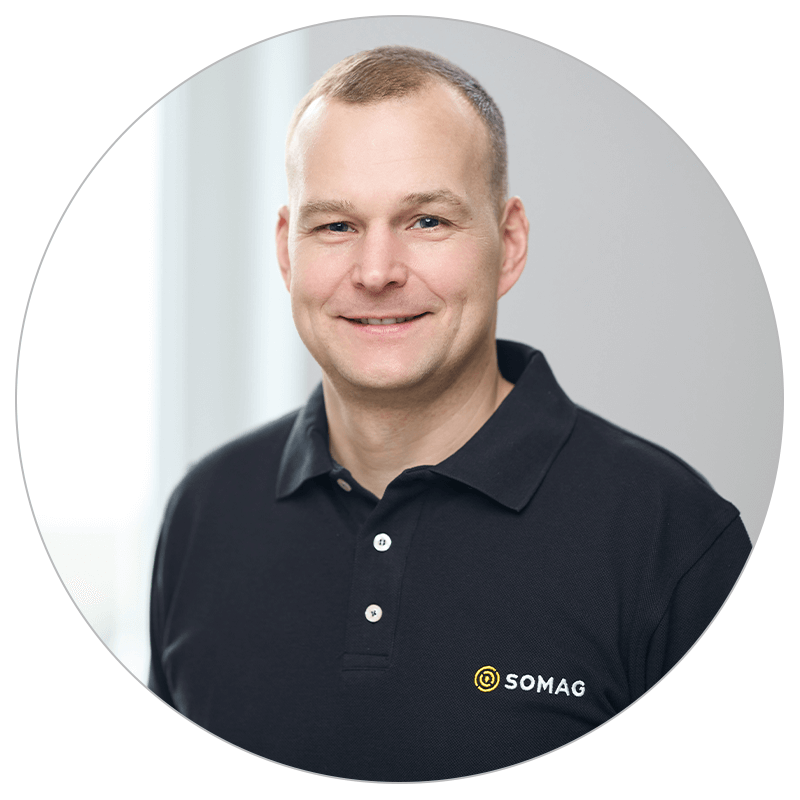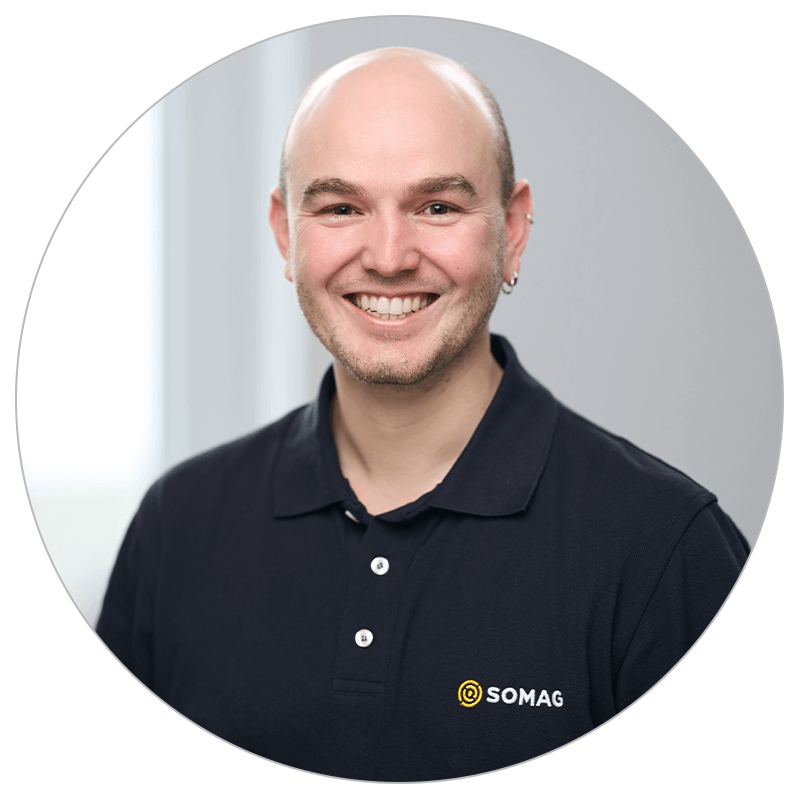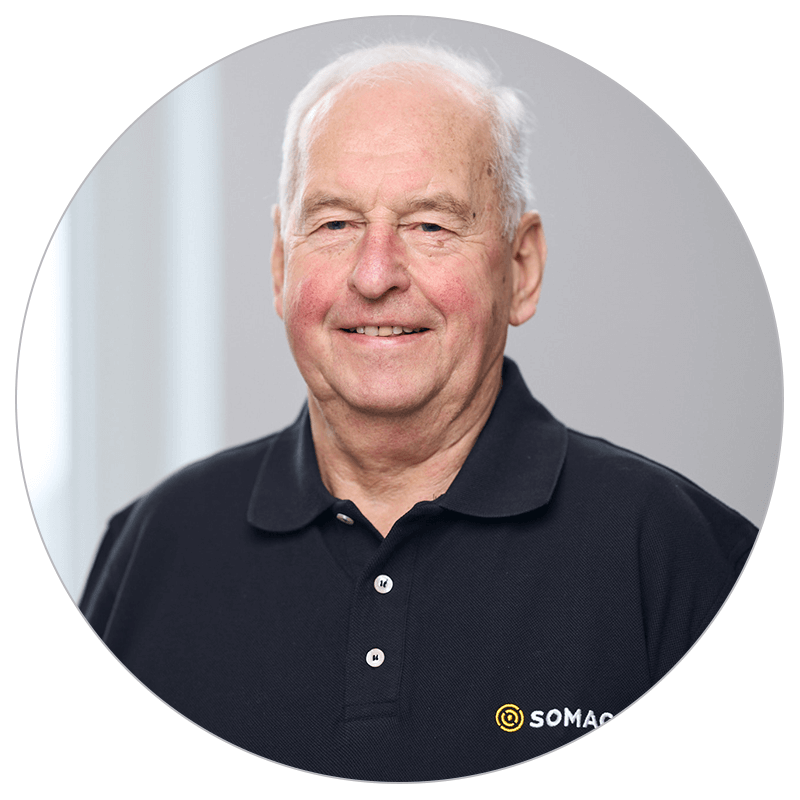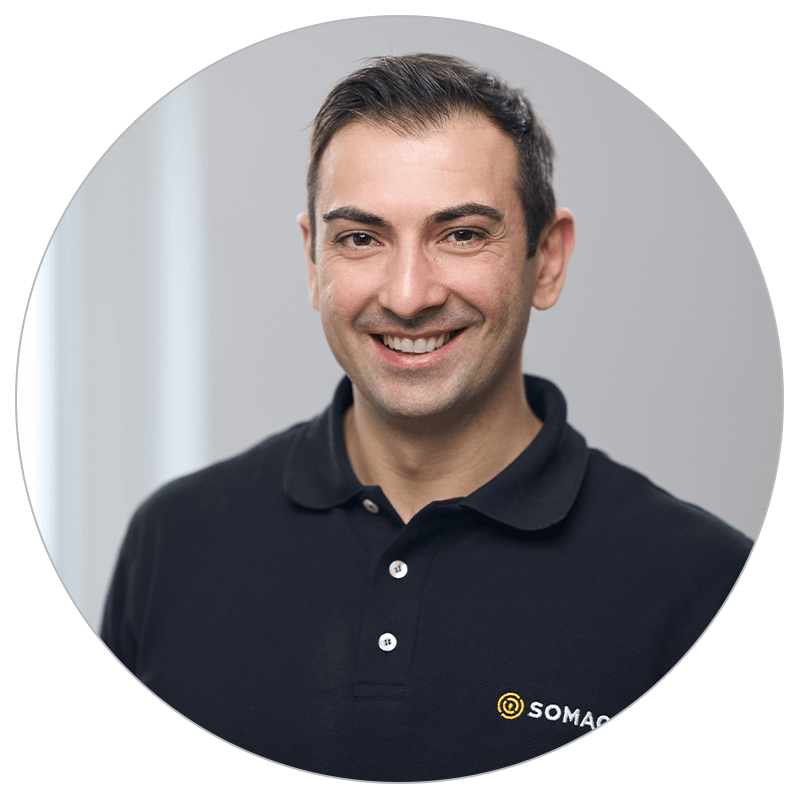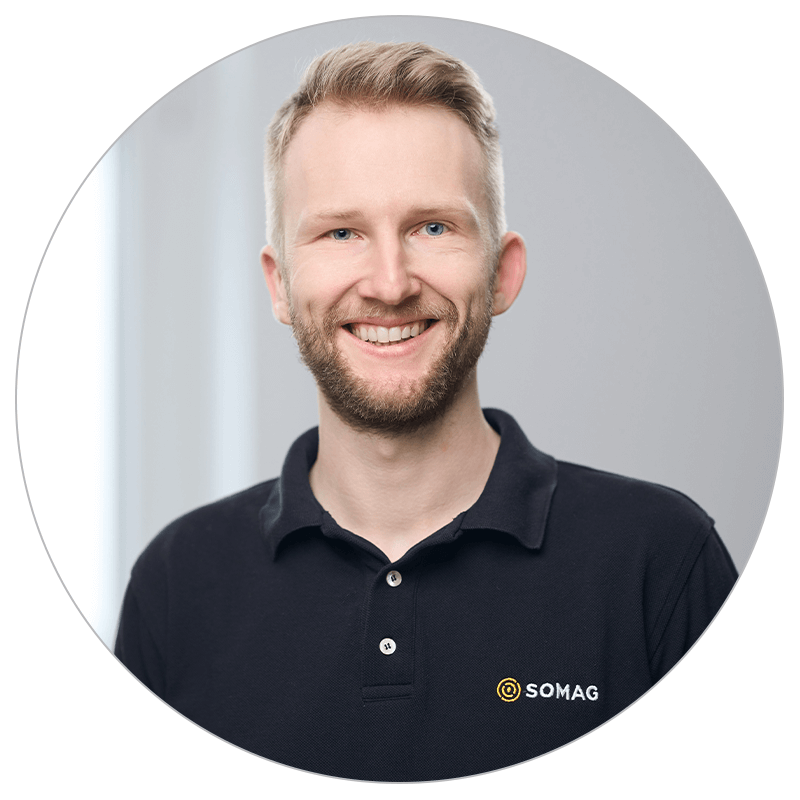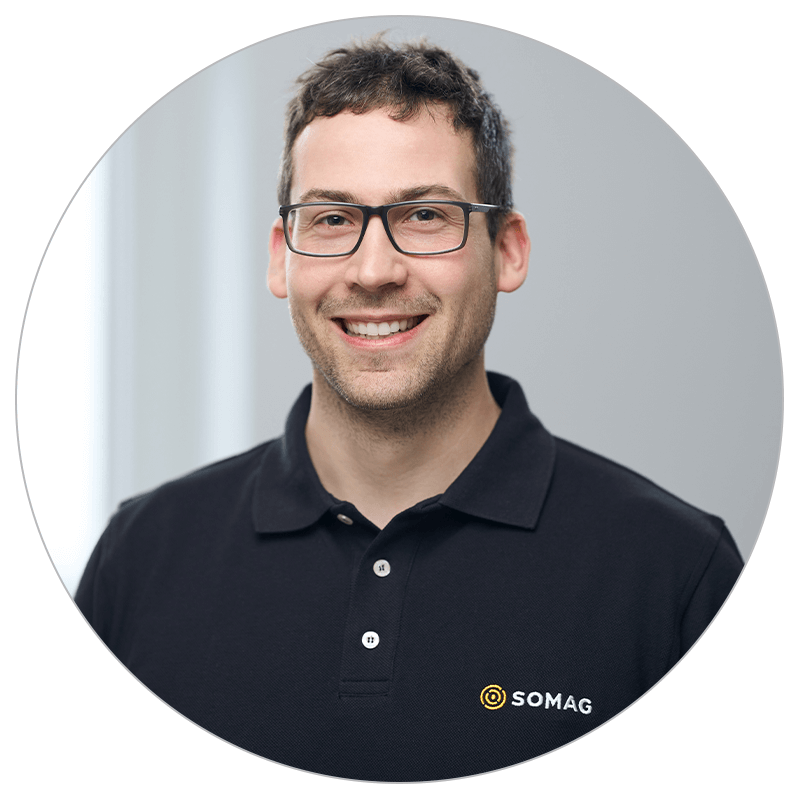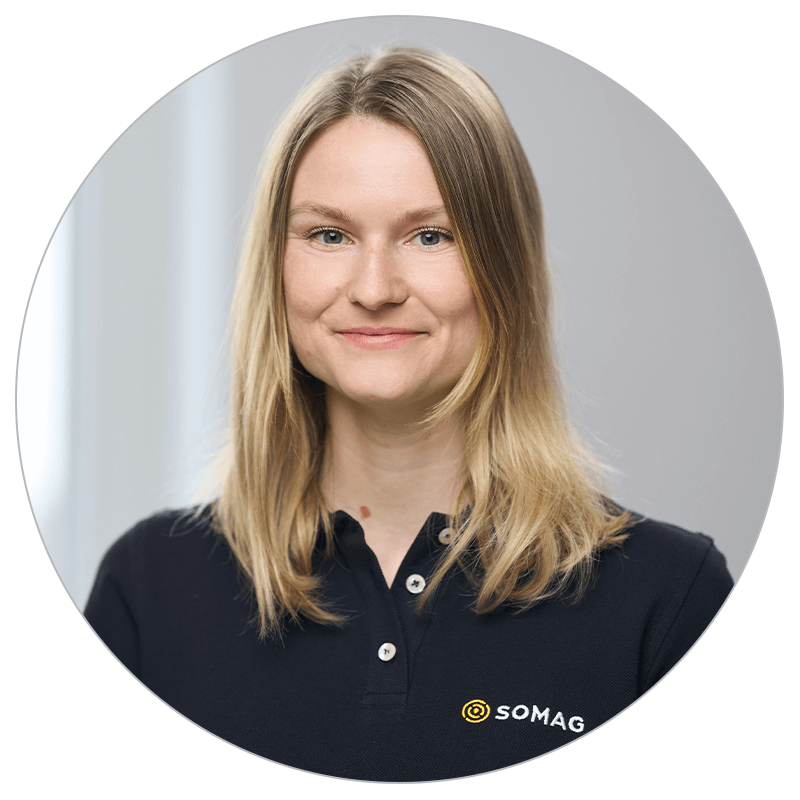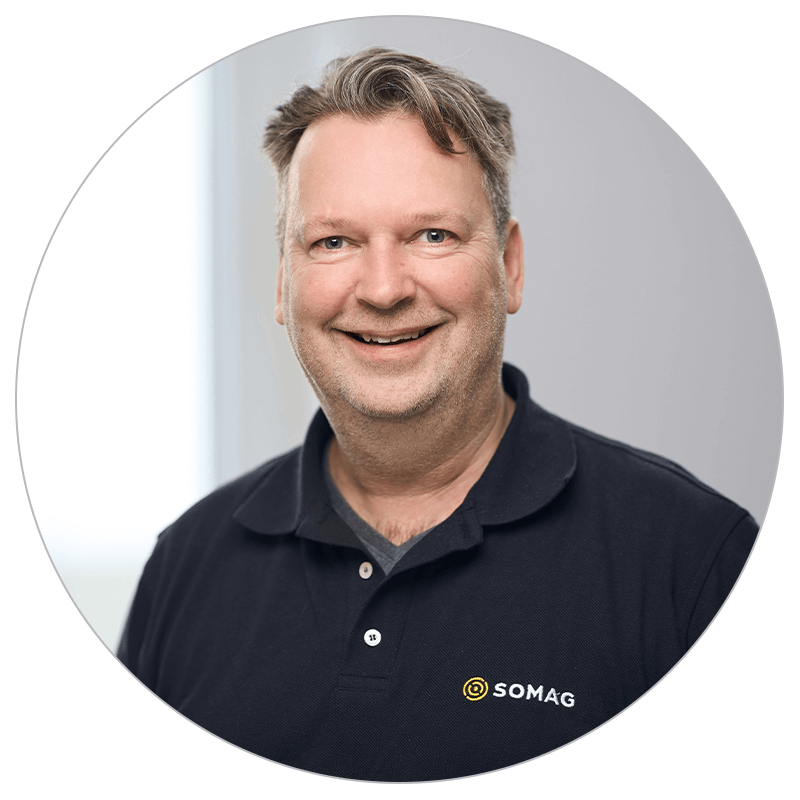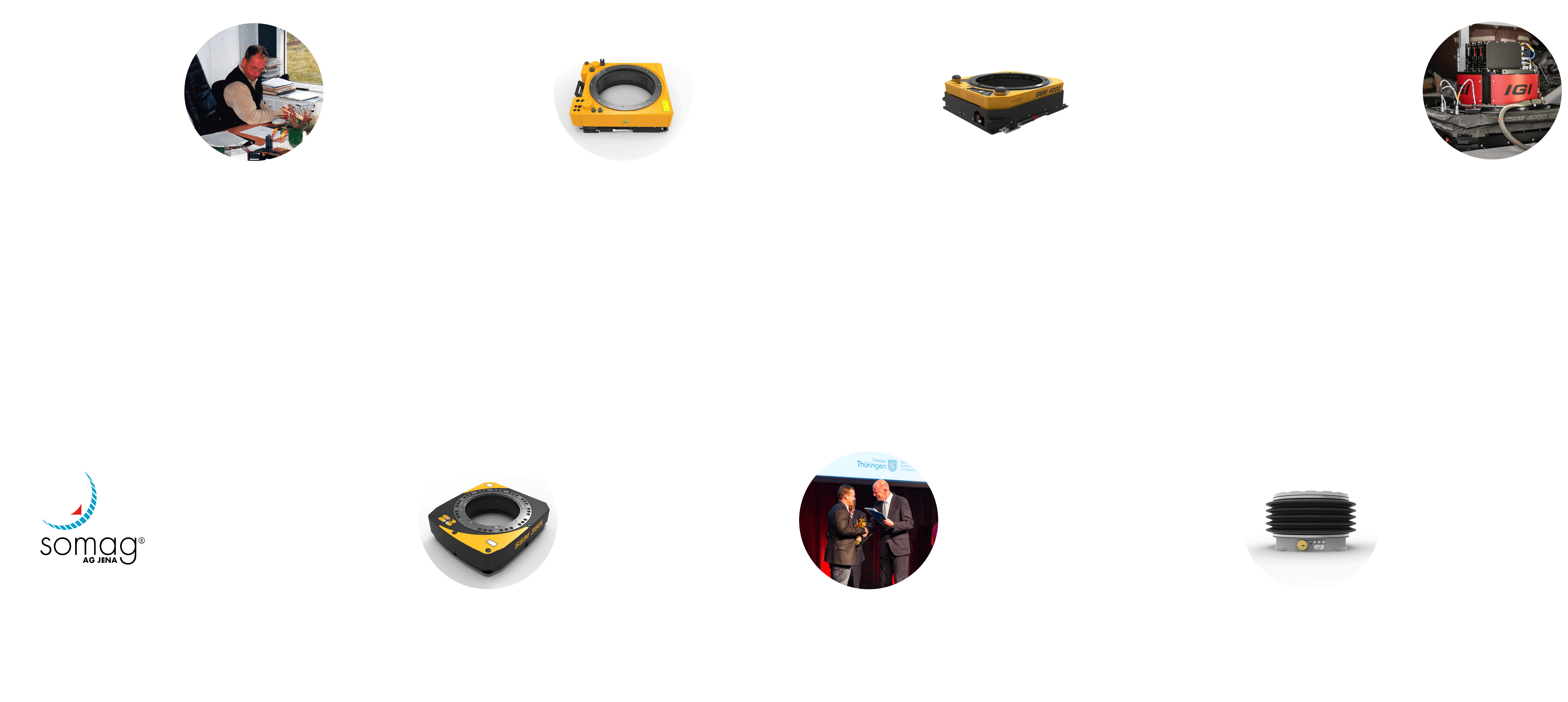 Headquarters
Where to find us
SOMAG AG Jena
Am Zementwerk 8
07745 Jena
Germany


Phone: +49 3641 633 68 0
Fax: +49 3641 633 68 99
E-Mail: info@somag-ag.de


Navigation Address
Am Zementwerk 6
07745 Jena


SOMAG AG Jena is located
in the industrial park Jena21
at the train station Jena-Göschwitz.
Our Supporters
Project title: Intensive consulting and process support by management consultant
Beneficiary: SOMAG AG Jena
Project description: According to the consulting guideline of the Free State of Thuringia, the company receives funding to increase performance and competitiveness through consulting by independent management consultants – intensive consulting and process support. The results and recommendations for action are recorded in a consultant's report. The funding is provided by the European Social Fund and by the Free State of Thuringia.