Application Examples
Gyro Stabilization for Pan and Tilt and other payloads
Whether on the road or off-road – mobile data collection can be challenging when disturbed by vehicle motions. Light of sight image blur, distraction of pointing capabilities and a decrease of sensor performance may result when driving over bumpy terrain. SOMAG develops and manufactures high-end gyro stabilized platforms for pan and tilt units, cameras, EO-IR, antennas, radars, laser range finders, hyperspectral cameras and other single- or multi-sensor payloads for use in mobile land applications. Especially in long range applications, such as with long range PTZ cameras, image stabilization is a must. These cameras often have a very small field of view. Even the slightest camera shake has an enormous impact on the FOV, whereas the effects would be hardly noticeable with a camera with a large field of view.
Precise roll and pitch stabilization
Precise internal algorithms calculate the compensation for these roll and pitch motions and a powerful hydraulic or electro-mechanical gimbal system (depending on the Gyro Mount type) counterbalances and neutralizes them. The autonomous roll and pitch stabilization ensures an enhanced sensor performance for best image quality and thus an improved data basis for your projects.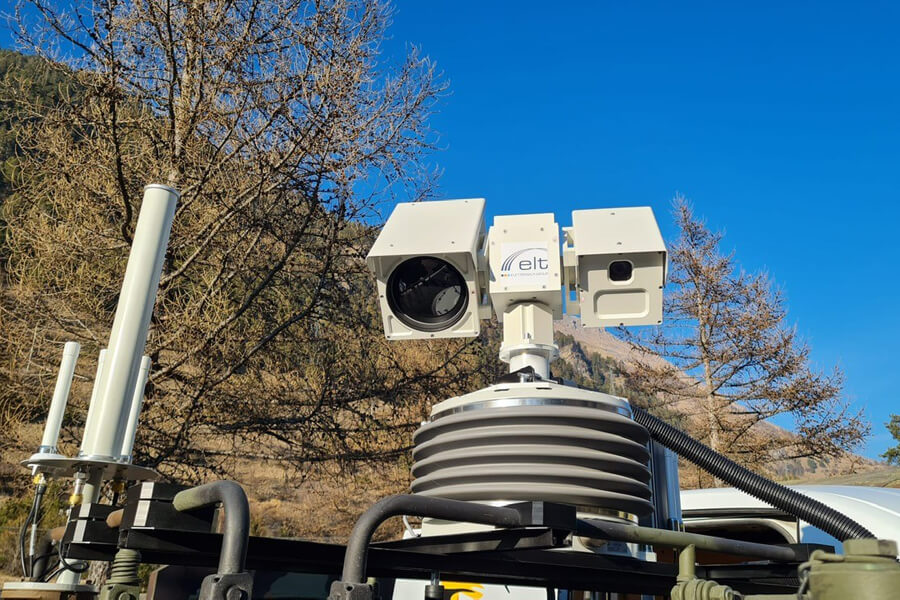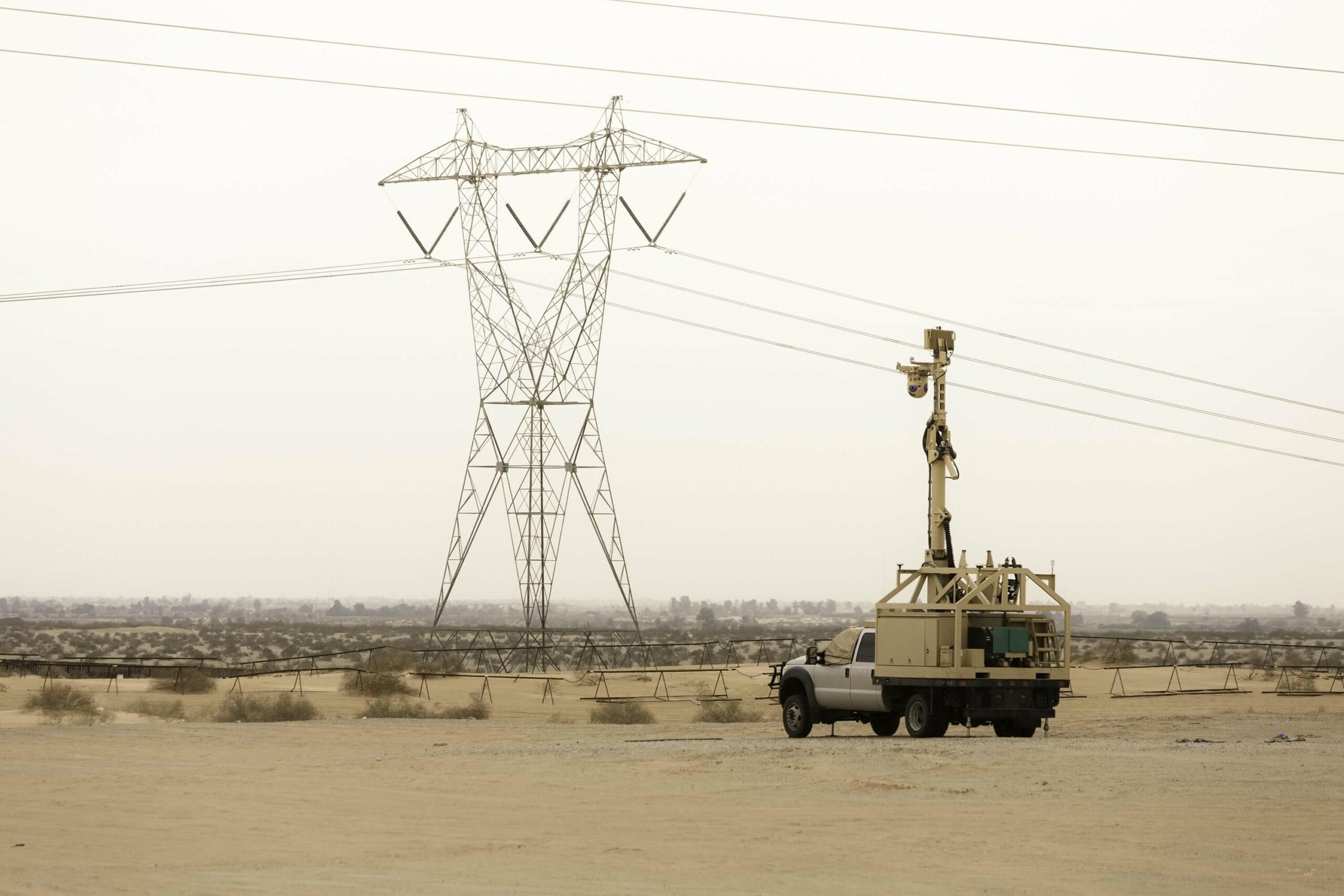 Gimbal systems for military missions..
Installed on a pole or directly on the back of mobile defense solutions, wheeled armored fighting vehicles (AFV), cross country trucks, transport vehicles and other mobile platforms and manned or unmanned ground vehicles, the dual-axis gyro stabilizers ensure enhanced observation and surveillance capabilities in military missions.
.. and civil projects
Possibilities for applications are also to be found in the civil sector, such as the recording of videos for film and television. In addition, our units can be used to stabilize sensing systems for road and street mapping and thus geodata gathering. Our gyro-based stabilization platforms are suitable for a wide range of outdoor applications and for any kind of hardware, which can be easily fastened to the Gyro Mount via an adapter plate.
NSM 400 Application Example
Gyro Stabilizer for mobile C-UAS operations
SOMAG's NSM 400, a Gyro Stabilization Mount designed to enhance the performance of sensors systems in mobile land applications, is part of the counter-drone system Snow Leopard. The system is an evolution of Elettronica's ADRIAN anti-drone system and was presented in early March 2022 on the occasion of NATO's innovative White Fox exercise and conference held in Sestriere, Italy.
The system is characterized by its capabilities to operate in motion and under extreme operating conditions by using artificial intelligence techniques combined with signal analysis and image processing. Based on the operational requirements and concept of operations, the anti-drone system uses electro-optical devices and RS Scanner/DF as the only detection sensors. The stabilization platform compensates for vehicle movements in the roll and pitch axes in real time and precisely levels the sensor system to enable the identification and classification of drones at a distance. This guarantees an adequate response time.
The NSM 400 can be deployed on any kind of mobile vehicle. For this particular demonstration, the whole system was installed on a BV S7 vehicle of the Italian Army, but can also be installed on any other vehicle to provide protection for dismounted convoys and fixed targets.