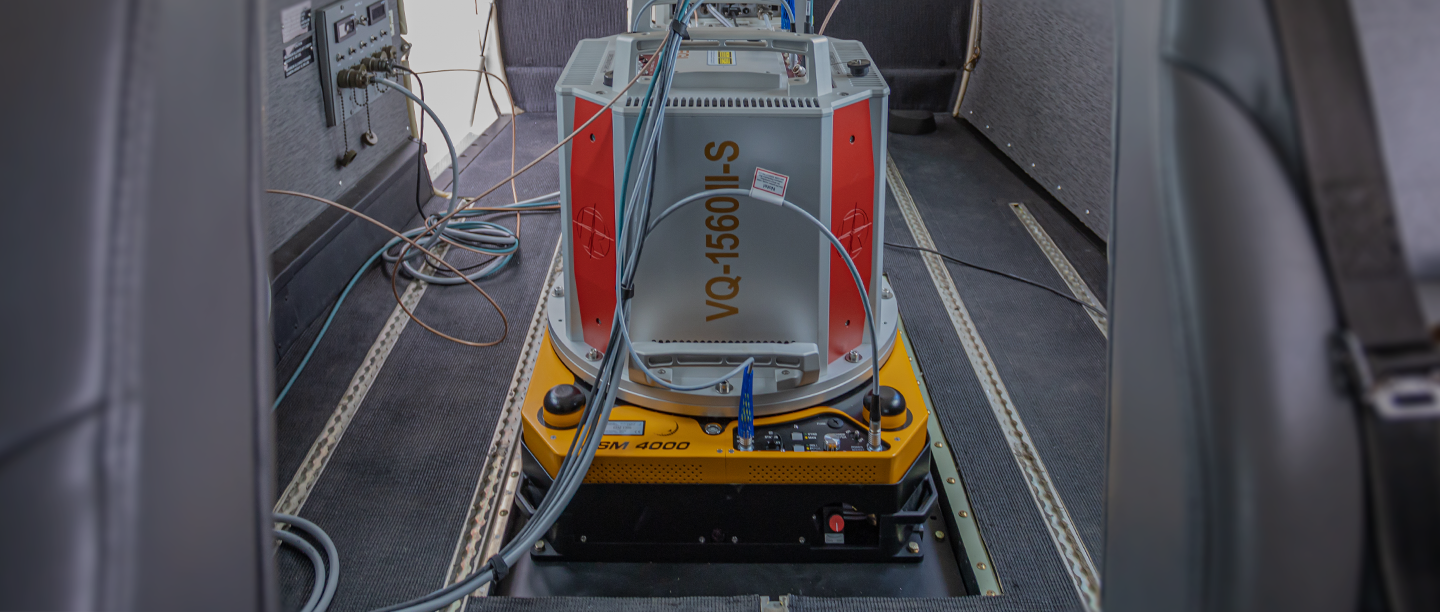 Customer Success Story
Simultaneous Lidar Data and Aerial Imagery Collection with GSM 4000
95West Aerial Mapping revolutionizes simultaneous large-format imagery and high-density lidar collection with a dual GSM 4000 gimbal setup. The US-based company has been performing simultaneous collections for many years. When they decided to upgrade their current equipment, they opted for two SOMAG GSM 4000s as their preferred Gyro Stabilization Mounts for their state-of-the-art sensors. Simultaneous data collection allows the company to serve customers with maximum quality and efficiency.

The Gyro Stabilization Mount 4000 provides industry leading pitch, roll, and yaw stabilization for airborne cameras, scanners, LiDARs and other imaging sensors up to 120 kg during flight missions. Since September 2021, 95West has been operating the dual GSM 4000 Mounts in a Cessna Caravan to stabilize a Vexcel UltraCam Eagle M3 and a Riegl VQ-1560 II-S scanner. The Gyro Mount ensures high quality aerial images taken with the large format camera and a regular distribution of measurement points on the ground for the Lidar scanner, as well as a significant increase in efficiency when flying over large areas by reducing the required overlap of neighboring scan strips.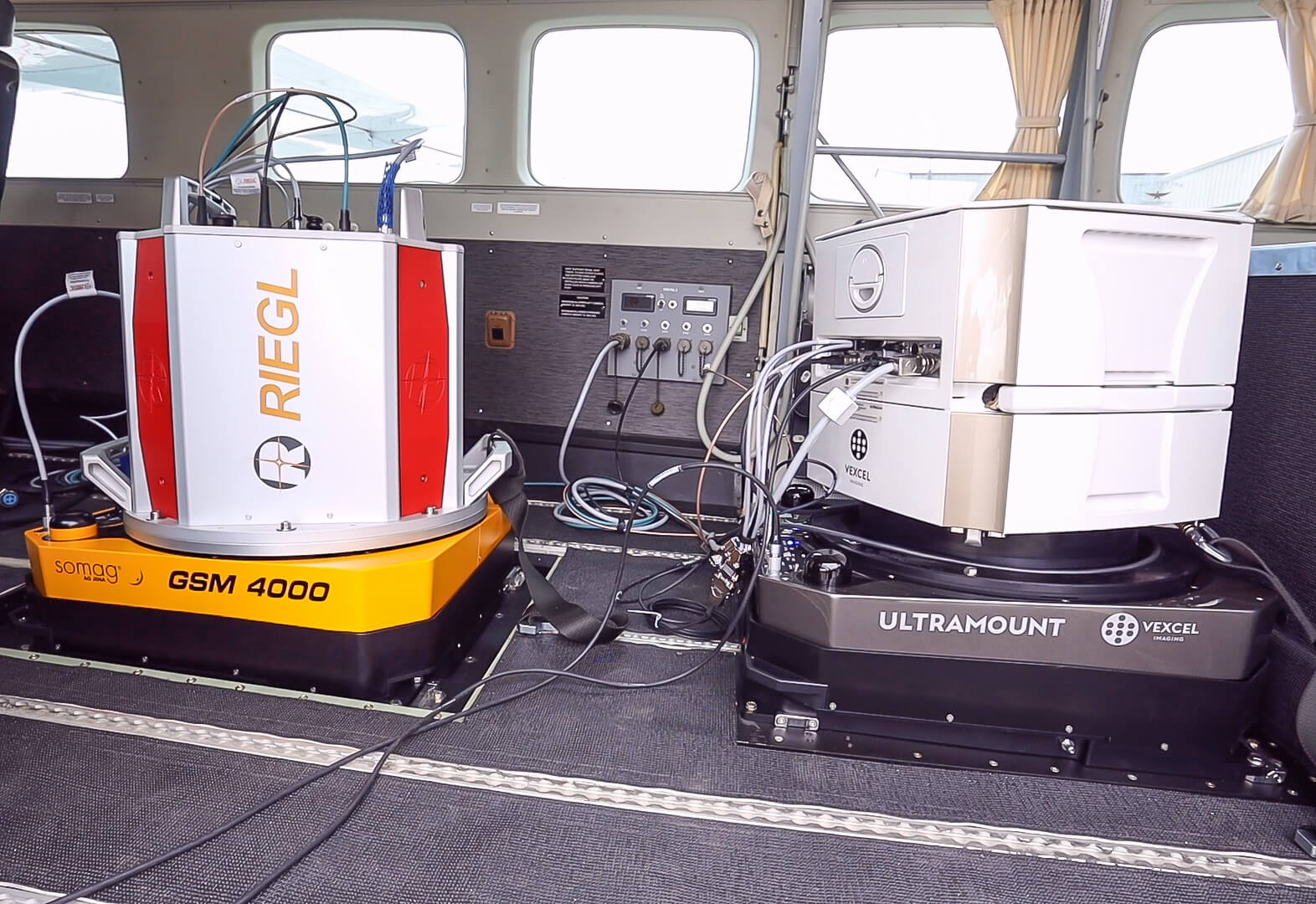 GSM 4000
Advantages for Lidar and Imagery Products
High data quality enables customers to provide their clients with the highest quality lidar and imagery products
Precise motion compensation compensation of high winds or turbulence and prevention of excessive crab angles and image blur
Productivity allows to maximize flight opportunities while minimizing reflights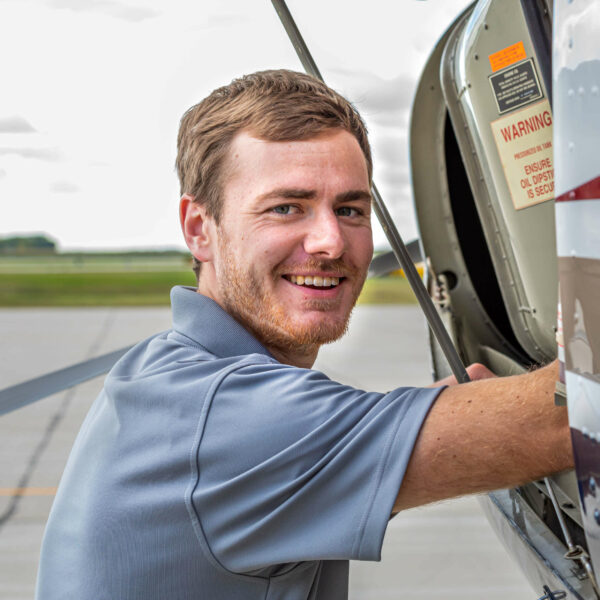 "We chose to go with dual SOMAG mounts for our sensors because of the reputation for high performance stabilization, ease of use, and flexibility of integration. Having one mount that is compatible with both sensors, communicates flawlessly with the Applanix IMU and our TopoFlight FMS made integration very smooth. It also gives us flexibility to rearrange systems without having to refabricate aircraft adapter plates. When planning our equipment upgrade there were no alternatives, the SOMAG GSM4000 was a must for both our Riegl VQ-1560 II-S and UltraCam Eagle."
Andrew Werle, Pilot at 95West Aerial Mapping
Maximum efficiency at minimum costs
Advantages Simultaneous Data Acquisition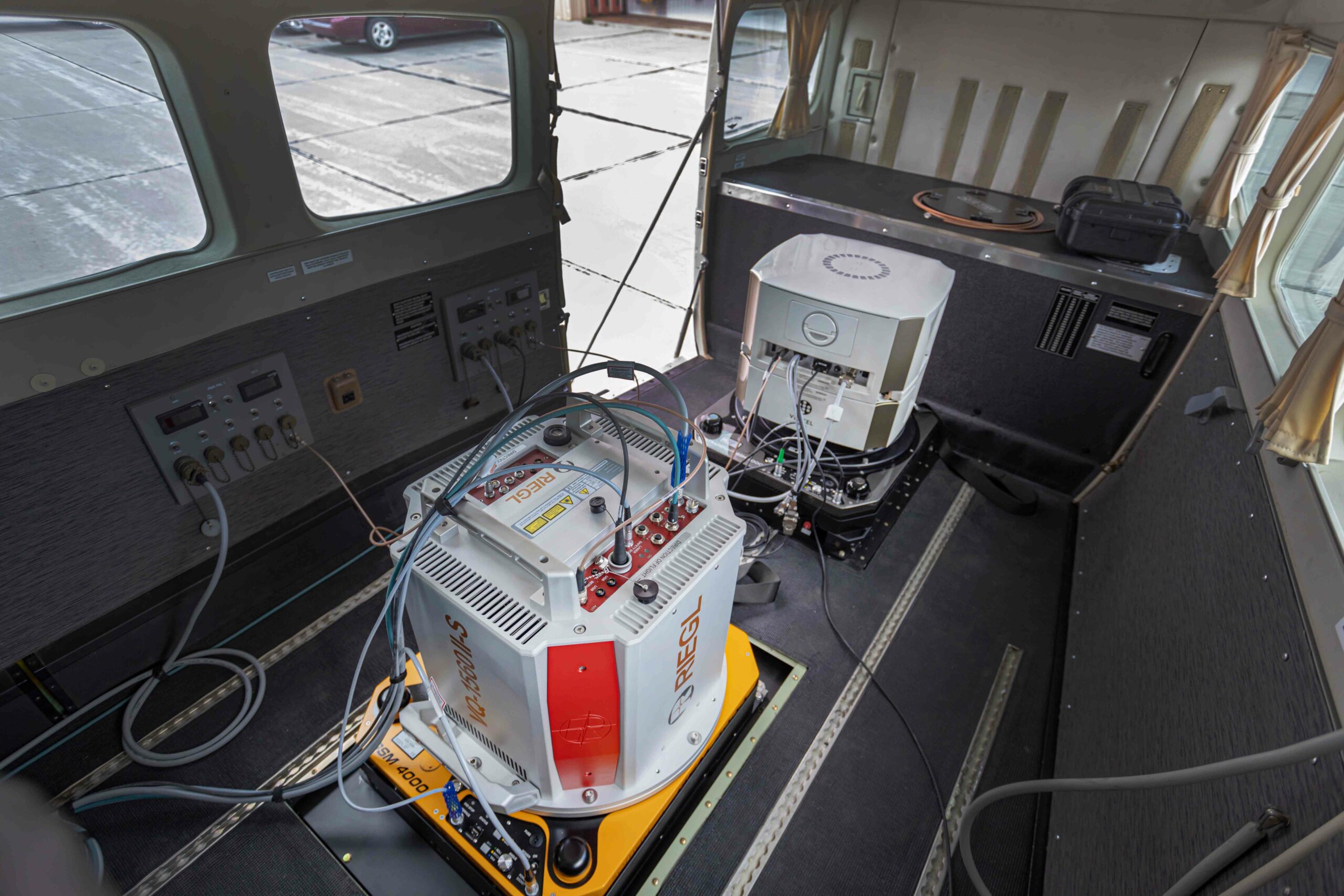 With small time windows for data acquisition due to weather, sun angle limitations, and seasonal changes, the number of flight hours per season is limited. By acquiring lidar and imagery data in the same flight, weather windows are maximized and mobilization and acquisition costs are halved.

All advantages at a glance:
Coincident datasets reflect same features and water levels eliminating discrepancies
Single mobilization expense
More efficient acquisition
Maximum utilization of weather windows
Larger image footprints and swath widths
Increased detail and precision
Data versatility
Current terrain data for orthorectification
"We find that many of our clients prefer simultaneous collection. Even customers who would not normally use both lidar and imagery have chosen to acquire both systems because of the greater versatility and benefits."
– Andrew Werle, 95West Aerial Mapping
Customers from diverse sectors benefit from the dual solution. Engineering and utility customers use the highly accurate terrain models for design while using the high-resolution imagery as a background raster for their drawings. Customers in the mining and commodities industries are able to monitor properties and calculate volumes in a single flight. For orthophotography customers, a much better product can be delivered because the most current surface data can be used for rectification.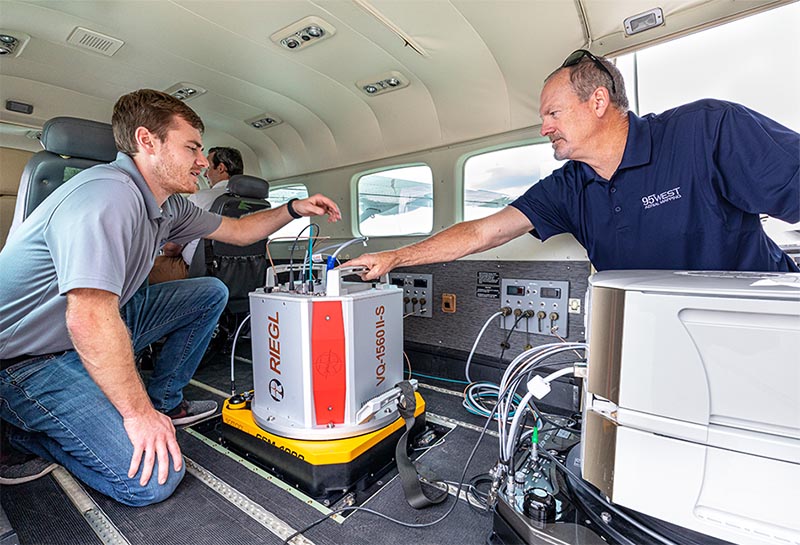 The video shows the self test of the GSM 4000. It consists of a mechanical and an electronic test phase. The self test executes a routine, which checks all sensors, mechanics and electronics and saves the results in a text file. SOMAG can decrypt this text file and utilize it for trouble-shooting purposes. The test can be performed in the SOMAG Mount Control App. which is delivered together with each Gyro Mount on a USB stick.
SOMAG AG Jena is a global specialist for high-precision gimbal systems. The company, consisting of hand-picked experts in the fields of electronics, mechanics and software, focuses since 2004 on the development and manufacture of Gyro Stabilization Mounts for data acquisition and surveillance applications in the air, on land and at sea.
About 95West Aerial Mapping:
95West Aerial Mapping is a wholly owned subsidiary of Widseth that provides aerial acquisition and geospatial services throughout the United States and Canada. 95West specializes in unique solutions utilizing cutting edge equipment to deliver services that are tailored to their clients' needs with the latest technology in the aerial industry.
Newsletter
Subscribe today!
Keep yourself informed about SOMAG and the latest Gyro Mount technology.
We will send you regular information about:
exhibitions and event invitations
new products, services and videos
latest application examples, projects and partnerships