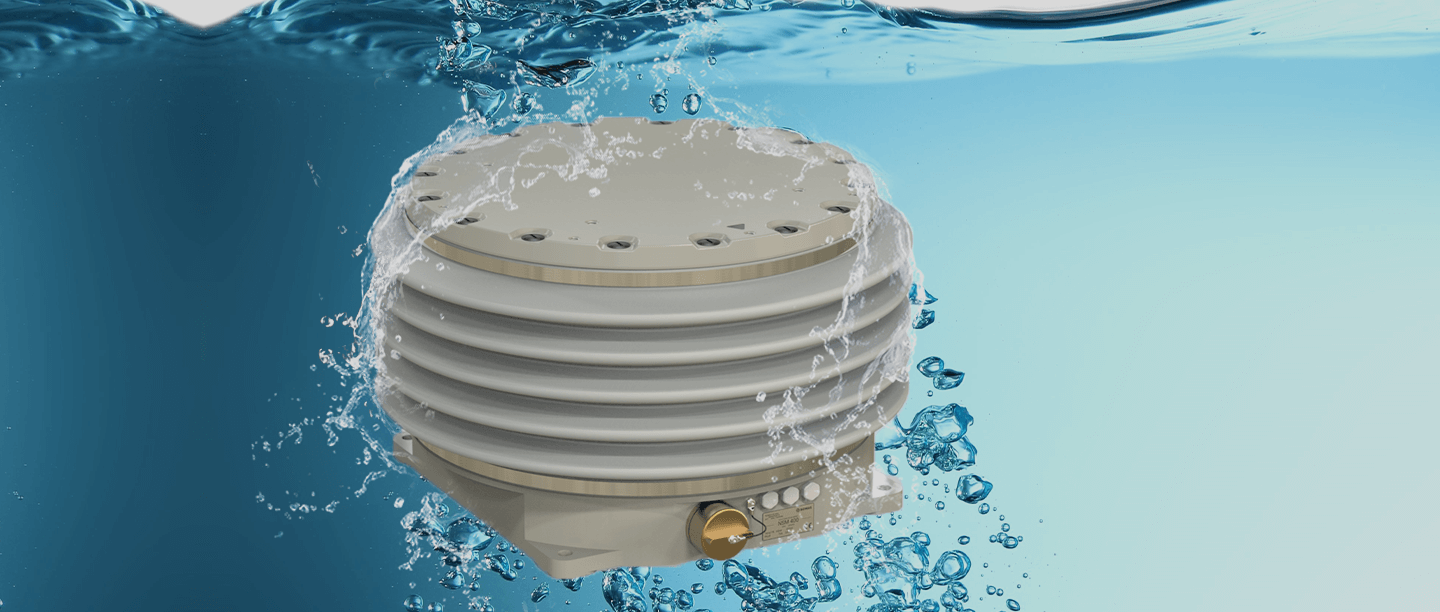 SOMAG AG Jena has successfully tested the IP rating of its Gyro Stabilization Mounts for marine and land applications at the independent and accredited laboratory for environmental and materials testing at the Technologie-Zentrum für Oberflächentechnik und Umweltschutz Leipzig GmbH. The test of the protection class is part of a series of comprehensive environmental tests that the company performs at regular intervals, in addition to EMC and performance tests to ensure consistently high-quality standards for its devices.
Sebastian Schreiber, CTO at SOMAG, comments: "The mission of our marine and land gimbals is to flawlessly stabilize sensor systems in both marine environments with high humidity and salinity as well as in dusty, unpaved terrain. Therefore, they have been designed in such a way that neither dust nor water can enter into the units according to IP class 67."
This classification has been successfully confirmed by recent tests according to DIN EN 60529: 2104 -09. The tests were carried out with an NSM 400, which was first placed in a dust chamber to test the protection against the ingress of solid foreign bodies (dust-tight). The NSM 400 was sprayed with talcum powder in the chamber from all directions. The talcum powder is very fine (<75 μm) and has rather lubricating properties. Due to the homogeneous structure of the dust, it infiltrates into the smallest joints, especially if negative pressure is applied, which was the case with the NSM 400. The gimbal was removed from the chamber and its functionality verified. Furthermore, the cover was removed and the device was opened. In accordance with the requirements for passing the test, there was no dust visible inside the unit.  
The second step was the test to determine the protection against temporary submersion. For this purpose, the NSM 400 was lowered into a dipping basin. The water level above the enclosure is defined with 1 meter. The gyro stabilizer remained submerged for 30 minutes. After this period, the Mount was lifted out of the basin, opened, and subjected to a visual inspection. No water was detected in the sealed area and the correct functioning of the device was confirmed.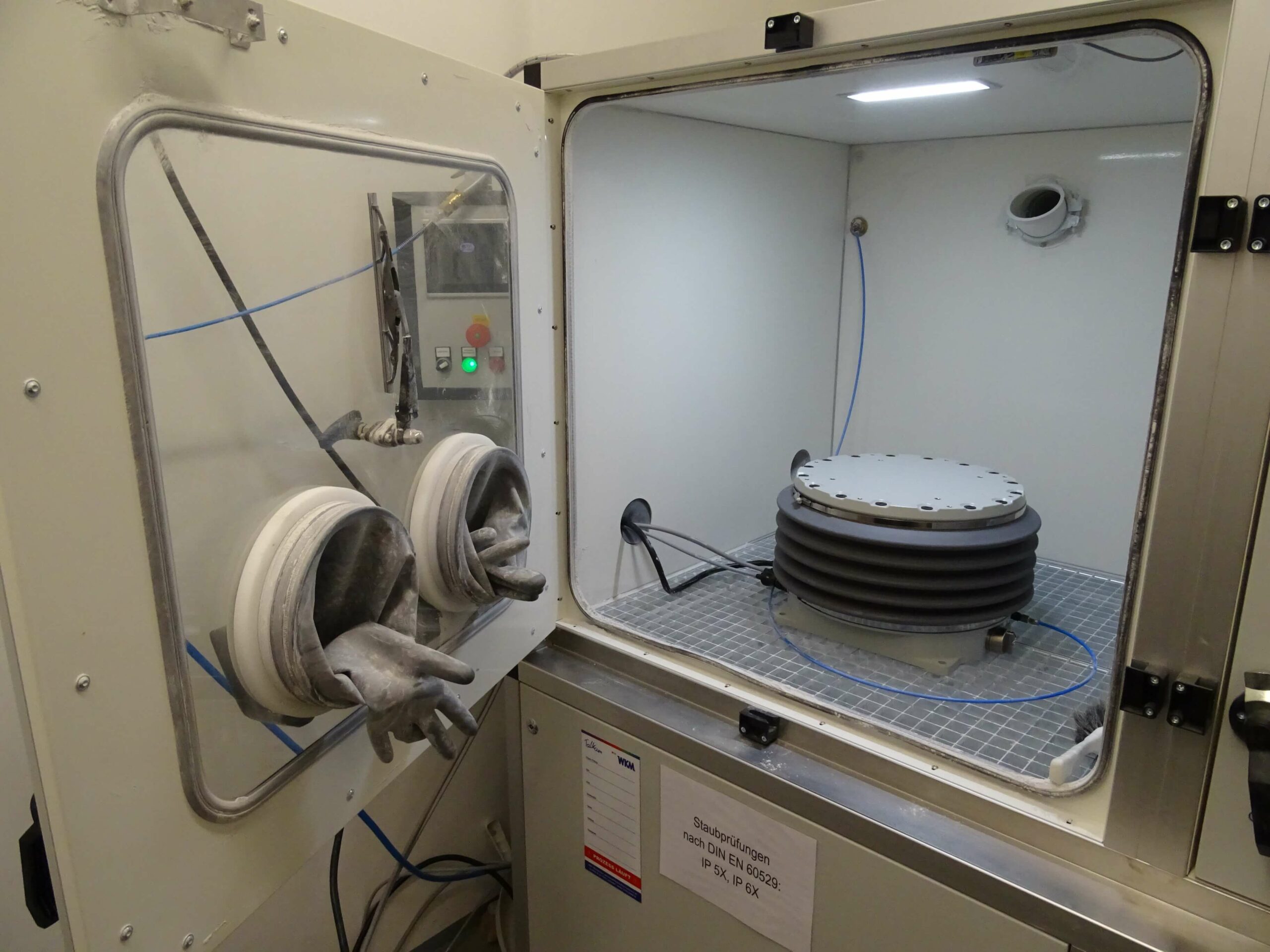 Newsletter
Subscribe today!
Keep yourself informed about SOMAG and the latest Gyro Mount technology.
We will send you regular information about:
exhibitions and event invitations
new products, services and videos
latest application examples, projects and partnerships