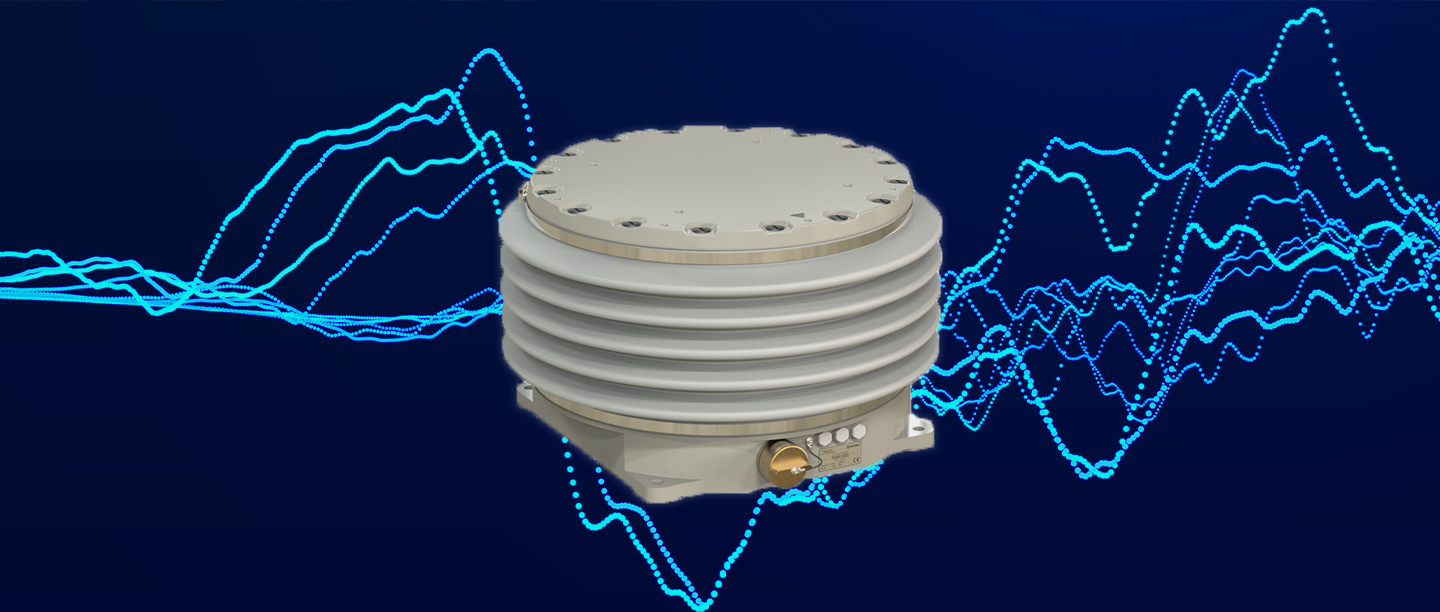 Environmental testing
NSM 400 to successfully pass vibration test
SOMAG AG Jena has successfully completed vibration tests on its Nautical Gyro Stabilization Mount NSM 400 at the independent and accredited test laboratory MeßTechnikNord GmbH in Jena, Germany. The vibration test is part of a series of comprehensive environmental tests that the company performs at regular intervals, in addition to EMC, performance and other tests to ensure consistently high-quality standards for its devices.
Tests were carried out on the NSM 400 with its maximum payload of 100 kg (220.5 lbs) with a center of gravity of 250 mm above the mounts pivot point. The test aims to verify the mechanical strength of the Mount and to observe its dynamic behavior. Testing was carried out in accordance with IACS E10 No. 7 Vibration and DIN EN 60068-2-06.2008-10.

First, a sinusoidal sweep test was performed with a frequency range from 2 to 300 Hz. From 2 to 13 Hz the excitation amplitude equaled 1 mm, afterwards it depended on the acceleration of the shaker with 0,7g. The resonance test was run in all three space axes (x, y and z) and aimed to find the resonance frequencies of the Mount.

A total of 5 accelerometers (4 x single axis accelerometers and 1 x single accelerometer for control) were placed at the base plate, the top part and at the supporting structure of the stabilization platform to measure the resulting vibrations. In addition, a three-axis acceleration sensor was attached to the payload in order to measure the resulting vibrations there as well and thus incorporate the real use of the Gyro Mount with payload in the test.

"To meet the standard, it would have been sufficient to test the unit in non-operational mode. However, we wanted to go one step further and also test the mechanical-dynamic behavior of the mount in MAN and STAB mode. In all three scenarios the NSM performed just as desired," explains Sebastian Schreiber, CTO at SOMAG.

After the resonance search the visual check was passed. There was no external damage and no visual deficiency after the test. The self-test via the SOMAG Mount Control App could also be performed successfully which was the success criteria for the test.

Since resonances with an amplification factor ≥ 2 were found in the sinusoidal sweep test, additional endurance tests (1.5 h each) were performed at each of these frequencies. The visual inspections after the endurance test did not reveal any damage or optical defects. The self-test via the Mount Control App could be performed successfully in all cases and the vibration tests were completed successfully overall.
Newsletter
Subscribe today!
Keep yourself informed about SOMAG and the latest Gyro Mount technology.
We will send you regular information about:
exhibitions and event invitations
new products, services and videos
latest application examples, projects and partnerships