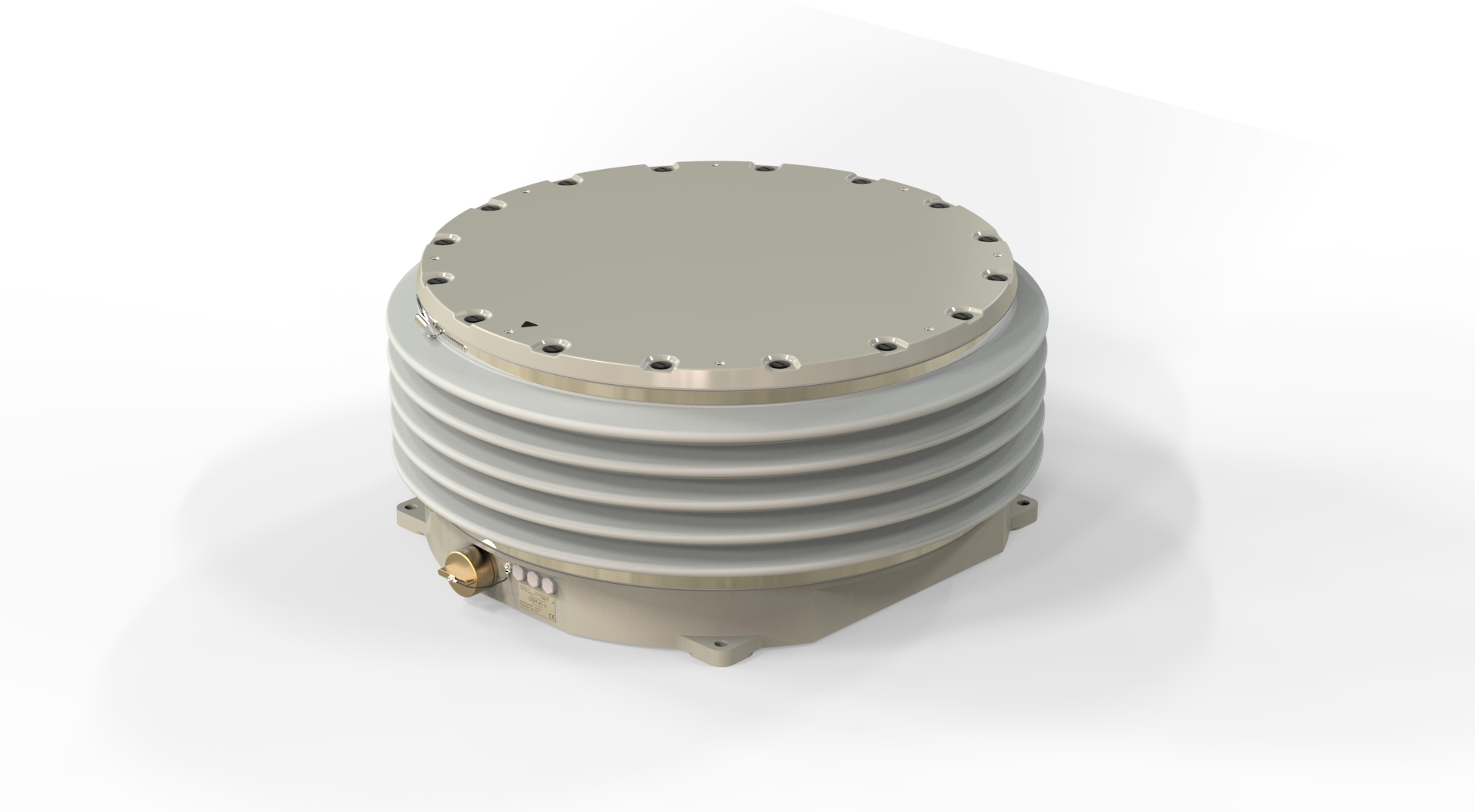 SOMAG AG Jena wins contract
SOMAG to deliver custom OSM 4000 for offshore wind lidar
For upcoming research projects, the LiDAR is to be deployed on a floating support at the SEM-REV offshore sea test site, located 20 km off the Atlantic coast near Le Croisic, France. The use of the LiDAR on a floating platform changes its operating conditions significantly compared to the measurements previously performed on land. SOMAG AG Jena will provide a customized OSM 4000 that actively compensates for the movements of a floating platform, which faces waves up to 7 meters high, to keep the chassis of the LiDAR horizontal for an increased measurement accuracy. The motion compensation provided by the gimbal ensures that the aiming position and the measured speed are not affected by the pitch and roll movements of the platform.
The research lab's selection criteria required a stabilization system capable of operating autonomously and continuously for at least 3 months without intervention in a marine environment with high humidity and salinity.
"Our portfolio of marine mounts is designed for exactly these types of applications," explains Sebastian Schreiber, CTO of SOMAG AG Jena. "With this project, given the requirements and weight of the payload, we will raise the bar for seaborne stabilization systems as the custom OSM 4000 will be able to level unprecedented 300 kg with a stabilization accuracy of less than 0.1° rms," adds Schreiber.
In addition to the enhanced performance, the two-axis gimbal will be equipped with an Ethernet port for a permanent remote communication to the device and data exchange with onshore facilities.
SOMAG AG Jena sales manager Sören Lieske comments: "We are proud to have been awarded this contract. The project clearly underlines how versatile the applications are for which our devices can add a significant value."
Newsletter
Subscribe today!
Keep yourself informed about SOMAG and the latest Gyro Mount technology.
We will send you regular information about:
exhibitions and event invitations
new products, services and videos
latest application examples, projects and partnerships